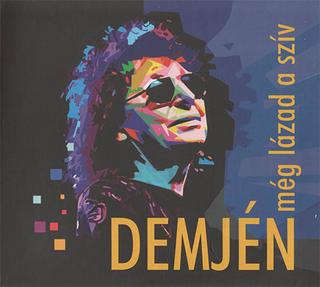 Demjén Ferenc 2018 december közepén megjelent szólóalbuma 10 vadonatúj dallal, amely már a tizennyolcadik a sorban!
A művész a jól megszokott fülbemászó dallamokkal megtűzdelt slágerekkel állt elő. Rózsi nem árul zsákbamacskát, dalaira továbbra is a líraiság és szövegérzékenység a jellemző. Előző albuma 5 évvel ezelőtt jelent meg, úgyhogy ez a lemez egy igazi karácsonyi meglepetés a lírai rockzenét kedvelő zenerajongóknak!
Demjén Ferenc – ének
Bársony Attila – vokál
Menyhárt János – gitár, vokál
Závodi Gábor – billentyűk, vokál
Tracklist:
01 – Engedd, hogy szóljon a rock and roll
02 – Még lázad a szív
03 – Szerelemangyal
04 – Tiszta vagy te még
05 – Beindul a rohanás
06 – Lesz még szép
07 – Az idő csak száll
08 – Én mindig úgy vigyáznék rád
09 – Döntsön az ágy
10 – Így legyen
Köszönet thoms01-nek (Naftamusic), az eredeti feltöltésért!
https://tinyurl.com/ycrs5h5t
Ha kicsomagoláskor jelszót kér, írd be a Zenekucko szót a megfelelő helyre.
Találatok: 4