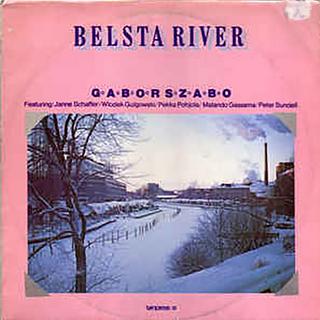 1978-ban Svédországban Totth Péter szervezésében vették  fel a második Four Leaf Clover-nél megjelent albumot.
A Belsta River (Belsta-folyó) felvételeinél Janne Schaffer (gitár), Wodek Gulgowski (zongora, elektromos zongora, szintetizátor), Pekka Pohjola (basszusgitár), Peter Sundell (dobok) és Malando Gassama (ütőhangszerek) voltak Szabó zenészpartnerei. Azt hiszem, az Allmusic írta róla, hogy ezen hallhatók Szabó utolsó szép pillanatai lemezfelvételen. És micsoda pillanatok ezek!
Tracklist:
01 – 24 Carat
02 – Django
03 – First Tune in the Morning
04 – Stormy
https://tinyurl.com/y8zl5x2b
Ha kicsomagoláskor jelszót kér, írd be a Zenekucko szót a megfelelő helyre.
Találatok: 10