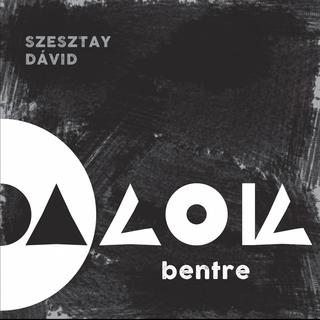 Szesztay Dávid, a Kiscsillag billentyűsének első szólólemeze. Az utolsó hangig egyedül játszotta fel a lemezt, ő írta az album összes dalát, két szöveget azonban kollégája és kiadója, Lovasi András jegyez.
A mai korban, amikor a zenék többsége eladásra készül, jól esik ilyen nyugodt, befelé forduló dalokat hallani. Ezeket hallgatva önmagunk lehetünk, szemlélődővé válunk és nem igyekvővé, vagyis átvesszük a szerző tempóját. Ezt a zenét hallgatni kikapcsolódás a szó szoros értelmében.
Szesztay Dávid így mutatkozik be a Facebook oldalán:
"Tizenhét évesen a grunge érában kezdtem, volt is alternatív rock zenekarom, ahol gitároztam és énekeltem, de huszonegy évesen már egyre több jazzt hallgattam, zongoráztam is. Évekig "kamu jazzt" játszottam a Kamu zenekarban, aztán Kézdy Luca jazzhegedűs elhívott basszusgitározni egy tánc performance-hoz, ezt követően megalakítottuk a Santa Divert, amit tizenegy éve működtetünk. Közben összeházasodtunk, született két gyermekünk. Egyre többet zenéltem színházakban, legtöbbet a Pont(y) Műhely tagjaként, írtam zenét Pater Sparrow 1 című filmjéhez, majd még több színházi előadáshoz, aztán reklámfilmhez, rövidfilmhez, dokumentum-, animációs- és játékfilmhez. 2005 és 2012 között három lemezt jelentettünk meg art-rock-jazz zenekarommal (Dav), voltam billentyűs a Budbudas nevű all star zenekarban, és gitáros a Rutkai Bori és a Specko Jednóban. 2016-ban írt rám Leskovics Gábor, a Kiscsillag gitárosa, hogy nincs-e kedvem beszállni a Kiscsillagba. Naná, hogy volt! Közben elég sok dalt írtam, mígnem a stúdiómban egyedül feljátszottam és megkevertem az első szólóalbumomat, így született meg a Dalok bentre."
Tracklist:
01 – Szólj
02 – Szélben
03 – Téli nap
04 – 2120
05 – Jóbarát
06 – Beleszédültem
07 – Elindul
08 – Fehér
https://tinyurl.com/ycjz5nth
Ha kicsomagoláskor jelszót kér, írd be a Zenekucko szót a megfelelő helyre.
Találatok: 2