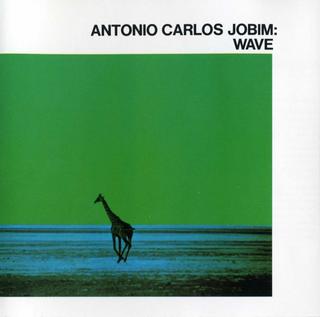 A brazil Antônio Carlos Jobim neve talán nem mond sokat a Kuckó látogatóinak. Viszont mindenki ismeri a The Girl from Ipanema és a Desafinado című örökzöldeket. Nos, ezeknek a daloknak (is) Jobim a szerzője! Szerzeményeiben összhangra talál a hagyományos brazil zene és a dzsessz. Jobim az egyike volt azoknak, akik a bossa nova zenei stílust elterjesztették. A Wave az ötödik stúdióalbuma volt. Olyan zenészek közreműködésével készült, mint a harsonás Urbie Green és Jimmy Cleveland, a fuvolás Jerome Richarson és a bőgős Ron Carter. A lemez a Billboard jazzlistájának 5. helyéig ért fel és a kritikusok szerint egyetlen gyengéje, hogy túl rövid.
Zenéjére különösen az amerikai dzsessz és Claude Debussy hatott. 1956-ban kezdett Vinícius de Moraes költővel dalokat írni, melyeket João Gilberto adott elő. Első kirobbanó sikere a Fekete Orfeusz című film zenéje lett. A világsikert Amerikában Stan Getz és Charlie Byrd mellett szerezte meg.
1964-ben jelent meg a Getz/Gilberto című album, amelyen Stan Getz, Astrud Gilberto valamint João Gilberto előadásában szólal meg a The Girl from Ipanema.
Tracklist:
01 – Wave
02 – The red blouse
03 – Look to the sky
04 – Batidinha
05 – Triste
06 – Mojave
07 – Dialogo
08 – Lamento
09 – Antigua
10 – Captain Bacardi
https://tinyurl.com/y45qjgml
Találatok: 5