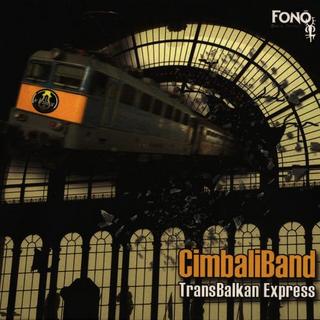 A lemez borítóján egy személyvonat töri át egy pályaudvar üveg boltívét. Igen, ilyen a zene is, ne számítsunk sokkal finomabbra. Zúzós cimbalom- és harmonikaszólók állnak a középpontban a balkán zene hagyományos ritumsaival körítve.
Goran Bregovic és Boban Markovic rajongóknak kötelező, de mindenkinek érdemes megkóstolnia, aki szívből szereti Emir Kusturica világát. Az előadók egyénisége a különböző népek zenéjének keverési módjában fejeződik ki, ebben különbözik a hagyományos, "tiszta" népzenei albumoktól. Virtuóz előadók, játékosság és profizmus, de elsősorban szenvedély és öröm. Évezzük ki!
Unger Balázs – cimbalom, ének
Wertetics Szlobodán – harmonika
Boda Gellért – hegedű, brácsa
Rodek Krisztián – brács-tambura, tambura, derbuka
Pataj Péter – nagybőgő
Közreműködnek:
Szita Eszter – ének
Pál István "Szalonna" – hegedű, vokál
Unger Gergő – elektromos gitár
Nagy Roland – dob, vokál
Tracklist:
01 – Ciganskolo (Szerbia)
02 – Velencei álom / Venezian Dream (Románia, Bulgária)
03 – Ez a világ / This is the World (Erdély / Transylvania)
04 – Siciliana Karsilama (Macedonia, Bulgária)
05 – Selyemcsárdás / Silk-csardas (Magyarország / Hungary)
06 – Oppadirida (Románia)
07 – Lautar din Bacau / The Violinist of Bacau
08 – Megyek az úton / I Walk on the Way (Erdély / Transylvania)
09 – Oriental Mahala (Bulgária)
https://tinyurl.com/y62glbg9
Ha kicsomagoláskor jelszót kér, írd be a Zenekucko szót a megfelelő helyre.
Találatok: 4