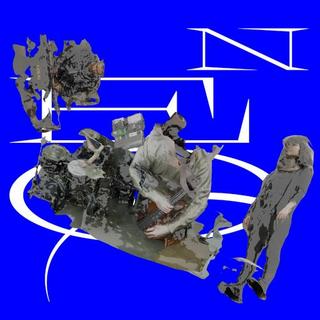 Viszonylag ritkán fordul elő a zenei világban, hogy egy fiatal – fiatalokból álló – zenekar rögtön a debütáló lemezzel olyan szintű kiforrottságot és eredetiséget mutat, ami másoknál általában a harmadik-negyedik albumnál jelentkezik. Ez jelentheti azt is, hogy már a bemutatkozásnál olyan magasra kerül a léc, amit később nem lehet megugrani, és a csodagyerek felnőve "beáll a sorba". De azt is, hogy nagyon tehetséges és egyéni hangú gyerekeket hozott össze a sors, akik nagyot dobtak már az elején, és a dobásból kihallatszik a fejlődés, a további útkeresés lehetősége. A Nagy Emma Quintet első korongjára az utóbbi a jellemző.
Nagy Emma és csapata tavaly mutatkozott be a II. Belvárosi Jazzversenyen, amit rögtön meg is nyertek, ennek eredménye ez a lemez (is). A versenyhez csatlakozó pályázat díjátadóján fellépett a zenekar, igaz feldolgozásokkal, de már akkor sokaknak feltűnt Emma egyénisége, saját hangja, színpadi jelenléte. Izgalmas jövőt jósoltak nekik. Ez a jövő pedig elkezdődött a "Set to Face" megjelenésével. Több mint ajánlott meghallgatni ezt a fantáziadús bemutatkozást, és figyelni a zenekart, mert ha ez még csak a kezdet, mi lesz itt később! ~ Bereczki Bálint (jazzma.hu)
Nagy Emma – ének
Cseh Péter – gitár
Tálas Áron – zongora
Dénes Ábel – nagybőgő
Klausz Ádám – dob
Tracklist:
01 – This
02 – 2
03 – Revival
04 – Things We Don't Know
05 – Magic Mike
06 – Earth
07 – Sorak
08 – 17
09 – Set to Face
https://tinyurl.com/yxmhvwel
Ha kicsomagoláskor jelszót kér, írd be a Zenekucko szót a megfelelő helyre.
Találatok: 7