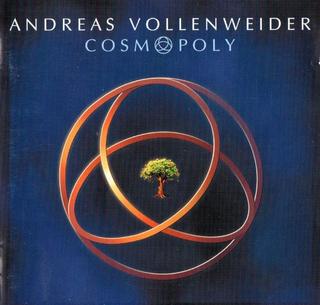 Andreas Vollenweider híres orgonista édesapja inspiráló árnyékában évekig kereste azt a hangszert, amelyen saját hangján szólhat. Huszonkét évesen végül rátalált a hárfára, és új életre keltette – elektroakusztikus hangszere máig egyedülálló a világon. Több mint huszonöt éve a Montreux Jazz Festivalon szólaltatta meg először széles nyilvánosság előtt, két év múlva már három műfaj (dzsessz, pop, klasszikus zene) első toplistás helyét foglalta el egy időben az Egyesült Államokban. Hangzásvilága a new age generáció életérzésének eszenciája, sokszínű, mint hazája, a svájci táj, és végtelen, mint az út, amely a lélek mélyére visz. "Szimfonikusan álmodtam, szimfonikusan éltem" – mondta magáról egyszer azután, hogy 1999-ben megjelent, Cosmopoly című albumával lezárta a monumentális fellépések korszakát. A szférák hangja azóta sokkal inkább a dzsessz, a világzene, és olyan vendégszólisták hangján szól, mint Bobby McFerrin, a dél-afrikai Abdullah Ibrahim, az örmény legenda, Dzsivan Gaszparjan vagy a galíciai dudavirtuóz, Carlos Nunez.
Tracklist:
01 – Morning Poem
02 – Stella
03 – Elle Chelle
04 – Vals Del Sur
05 – Hush, My Heart, Be Still…
06 – Petit Smile 07 – Under One Moon
08 – Ancient Pulse
09 – Peachtree Valley
10 – Bright Moon, Still Shining…
11 – At The Forest Fountain
12 – Your Silver Key
13 – Long Road To You
14 – Capriccio
15 – Will-O'-The-Wisp (Ignus Fatuus)
16 – Cor Do Amor
17 – The Fishbirdtree – Little Snap
Külön köszönet Nagygazemberimi-nek a lemezért és az eredeti feltöltésért!
http://tinyurl.com/y2u3f84r
Találatok: 4