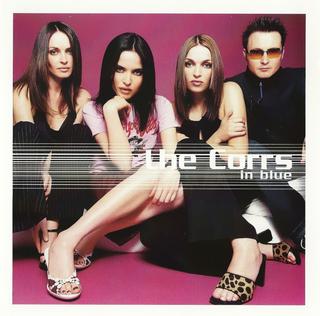 A The Corrs a kilencvenes évek legsikeresebb zenekarai közé sorolható, mellesleg több millió eladott lemezzel büszkélkedhetnek. Az együttes 1994-ben indult el a popzenei pályán, sikert-sikerre halmoztak, turnéztak többek közt Celine Dionnal, Madonnával és sok más hírességgel, annak ellenére, hogy ugye ír bandáról van szó.
A folk kategóriából a modern popba átigazoló multiplatina kvartett kissé szépelgő dalai mindig a kommersz igényesebb oldalán álltak, korrektül meg vannak írva, csinosak és ártalmatlanok. Az In Blue volt a harmadik stúdiólemezük. Rövid idő alatt megismételte az előző korongok hatalmas sikerét. 
Tracklist:
01 – Breathless
02 – Give Me A Reason
03 – Somebody For Someone
04 – Say
05 – All The Love In The World
06 – Radio
07 – Irresistible
08 – One Night
09 – All In A Day
10 – At Your Side
11 – No More Cry
12 – Rain
13 – Give It All Up
14 – Hurt Before
15 – Rebel Heart
Külön köszönet TT_1-nek a lemezért és az eredeti feltöltésért!
https://tinyurl.com/y267b6ur
Találatok: 3