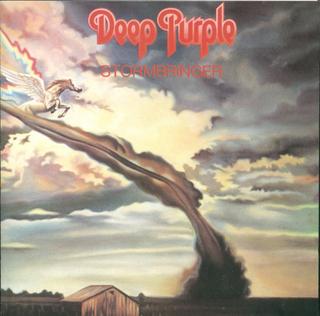 Az 1974-ben megjelent Stormbringer a Deep Purple kilencedik stúdióalbuma. Az albumon a soul és funk hatások sokkal erőteljesebbé váltak, mint az előzőn, a Burn-ön. Ez az eltávolodás az eddigi hard rock stílustól sok rajongót elidegenített az együttestől, akár csak Ritchie Blackmore-t, aki nem sokkal a Stormbringer kiadása után kilépett a Deep Purple-ből. Mindezek ellenére ezen az albumon található a rocktörténelem talán legszebb balladája a Soldier of Fortune.
David Coverdale – ének
Ritchie Blackmore – szólógitár
Jon Lord – billentyűk
Glenn Hughes – basszusgitár, vokál
Ian Paice – dob
Tracklist:
01 – Stormbringer
02 – Love Don't Mean A Thing
03 – Holy Man
04 – Hold On
05 – Lady Double Dealer
06 – You Can't Do It Right
07 – High Ball Shooter
08 – The Gypsy
09 – Soldier Of Fortune
Külön köszönet TT_1-nek a lemezért és az eredeti feltöltésért!
https://tinyurl.com/y6cxhbup
Találatok: 5