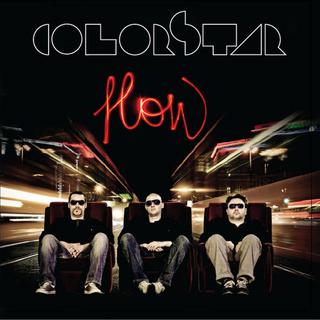 Az 1996 – ban alakult colorStar zenekar az első magyar színes televízióról nevezte el magát: a több jelentésrétegű név így egyszerre utal zenéjük "színességére", illetve a "belső film" – re, ami elsősorban a korai – lemezeik lebegő hatású folyamatzenéinek hallgatása közben indul el a hallgatóban. A colorStar ugyanis az elsők között ötvözte az elektronikus party zene különböző irányzatait a pszichedelikus, gitáralapú pop – rock – kal, koncertjeiken rendszeresen kísérletezik a zenét vizuális elemekkel erősítő megoldásokkal is, azzal a céllal, hogy fellépéseit összművészeti eseménnyé emelje.
A megalakulása óta eltelt időszakban a több tagcserén is átesett zenekar a Magyar popzene egyik fontos, nemzetközi ismertséggel rendelkező együttesévé vált.Hiszen amellett, hogy fellépett a legtöbb fontos magyar fesztiválon, körbejárta az ország klubjait, a csapat koncert-aktivitása túlmutat az ország határain – a colorStar bejárta Nyugat Európát, a Benelux-államokat, a Balkánt, a Zene Ünnepe rendezvénysorozat apropóján pedig eljutott Isztambulba is.Rajongói üzeneteik között az USA, az Egyesült Királyság, és az európai államok mellett olykor egészen meglepő régiók neve is felbukkan, mint pl. Nepál, Peru, Pakisztán, Szibéria.
A 2006 – os, tizedik születésnapjukon készült nagyszabású, "de luxe" koncertjük felvétele dvd – n is megjelent, a filmet többször műsorára tűzte a Magyar közszolgálati televízió, és a Duna Tv.2009 – ben meghívást kaptak az Mr2 Petőfi rádió "Akusztik" című műsorába, és az erre az alkalomra összerakott, világzenei ihletésű, és hangzásvilágú műsorral is nagy sikerrel koncerteztek a magyar klubokban, fesztiválokon.Szintén ebben az évben léptek fel önálló estjükkel a budapesti Művészetek Palotájában, ahol főleg a korai lemezeik hosszabb lélegzetű kompozícióira épülő műsort adtak elő, az Urbanizer visual brigád egyedülálló, különleges vetítésével kísérve.Dalaik közül kettő is felkerült az Mr2 "Az elmúlt tíz év száz legjobb dala" elnevezésű, közönségszavazatok alapján összeállított listájára, közülük az egyik, (Roam the land) a rádió által kiadott "Egy kis hazai" című válogatás cd – n is helyett kapott.
1996 és 2012 között a csapat számos kiadványt jelentetett meg, ezek közül a Flow című, ötödik sorlemez egyfajta korszakzáró alkotásként is felfogható, hiszen az album készítése során távozott a zenekarból két régi ember: Farkas Zoltán dobos, és Szinovszki Márton billentyűs.
A tagcserék után a colorStar a zenekart tovább működtető két alapító tag, Keleti András, és Szalay Péter irányításával, új felállással, és felfrissített zenei koncepcióval vág neki a jövőnek. (dalok.hu)
colorStar: Keleti András – ének, gitár; Máté Szabolcs -szintetizátorok,ének,vokál; Sándor Dániel – dob; Somogyi Ferenc – basszusgitár; Szalay Péter – gitár, vokál.
A számok:
01 – No One
02 – Riding The Sun
03 – New Goal
04 – Speeding Games
05 – Warning
06 – My Train
07 – Count Your Lucky Stars
08 – Flow
09 – Tutupe
Levin 2013. március 24-i bejegyzésének frissítése.
http://tiny.cc/hi6hgz
Ha kicsomagoláskor jelszót kér, írd be a Zenekucko szót a megfelelő helyre.
Találatok: 3