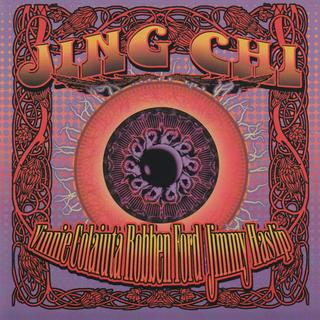 A Jing Chi, három nagyszerű zenész alkalmi társulása, eddig három albumnyi anyagot jelentetett meg. A zenészek: Robben Ford gitáros, Vinnie Colaiuta dobos (Sting, Frank Zappa, Steely Dan) és Jimmy Haslip basszusgitáros (Yellow Jackets, Tommy Bolin, Steely Dan).
A lemez felvételeinek készítői: Robben Ford – Guitar, Vocals on "Going Nowhere"; Jimmy Haslip – Bass, Keyboards, Vocals on "In My Dreams"; Vinnie Colaiuta – Drums, Programming; Brian Auger – Organ on "Man In The Ring"; Dan Morris – Tabla on "Going Nowhere"; Steve Tavaglione – E.W.I. Wind Synthesizer, Synth Programming, Additional Keyboard Performances, Computer Programming.
A számok:
01 – The Hong Kong Incident
02 – Stan Key
03 – Tengoku
04 – Crazy House
05 – Going Nowhere
06 – Go Figure
07 – Man in the Ring
08 – In My Dream
09 – Train Song
10 – Aurora
Levin 2012. október 10-i bejegyzésének frissítése.
https://tinyurl.com/r9bd94d
Találatok: 4