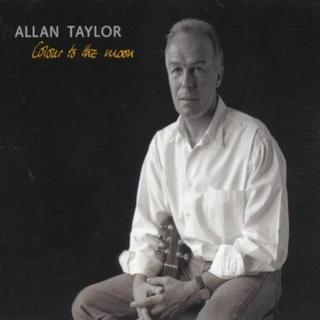 Nehéz elfogulatlanul nyilatkoznom az angol származású Allan Taylor-ral kapcsolatban, ugyanis ő az egyik kedvenc gitárosom. Egy több, mint fél évszázada a pályán lévő muzsikus ő, akinek a csillaga csak a '90-es évek közepétől kezdett felívelni.
Méghozzá annak köszönhetően, hogy a magas hangzáshűségű lemezei miatt a hifi-rajongók körében méltán népszerű német cég, a Stockfisch Records lemezszerződést kötött vele. Ahogy a Günter Pauler vezette csapat kezébe vette a dolgot, egyre másra születtek a sikeres kiadványok. A sort 1996-ban a Looking for You kezdte, majd a Colour to the Moon következett.
Miben is rejlik Allan Taylor muzsikájának varázsa? Véleményem szerint két dolognak köszönheti a sikerét. Ezek közül az egyik a remek hangszeres tudás, a másik pedig a hihetetlenül szuggesztív történetmesélő képesség.
A legfontosabb elemként használt lágy, akusztikus gitáron pengetett melankolikus témák napjainkra a gitáros védjegyévé váltak. Szövegközpontú dalait (pontosabban történeteit) úgy adja elő, hogy azokat a hallgató egyrészt személyes élményként éli meg, másrészt úgy érzi, hogy az előadó kizárólag csak neki játszik. Aki kíváncsi arra, hogyan is születnek Taylor dalai, annak mindenképpen érdemes megnéznie a The Endless Highway címet viselő DVD-t is. Ebben a zenés életrajzi filmben azon túl, hogy a pályájáról mesél, a gitáros jó néhány népszerű dalának "titkairól" is fellebbenti a fátylat. ~ Czékus Mihály (ekultura.hu)
Tracklist:
01 – Kerouac's Dream
02 – A House by the River
03 – A Road Too Long
04 – Back Again
05 – Notes from Paris
06 – Wheel of Fortune
07 – Brighton Beach
08 – Colour to the Moon
09 – Creole Girl
10 – Whatever the Way
11 – Crazy Amsterdam
12 – Scotty
Külön köszönet TT_1-nek a lemezért és az eredeti feltöltésért!
https://zenekucko.com/taylormoon
Találatok: 5