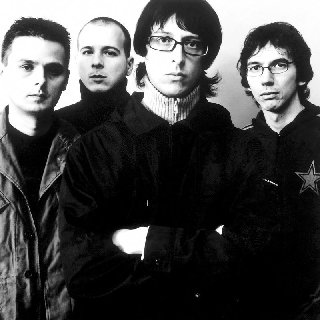 A Žagar Early Works (2000-2010) című összeállítása, ami jobbára meg nem jelent számokból válogat. Itt van például két szám a legkorábbi, meg nem jelent Natural Phenomena EP-ről, válogatásokra készült számok (pl. egy olyan, ami egy végül meg nem jelent karácsonyi lemezen (!) lett volna rajta, valamint Depeche Mode– és Illés-feldolgozás), színházi zene, a Wings Of Love első demója és hasonlók. Rögtön lehet azonosítani, hogy igen, ezek Žagar-számok, tehát aki szerette a zenekarnak ezt a korszakát, az biztosan nem fog csalódni ezekben a kiadatlan dalokban.
Tracklist:
01 – Cousteau's Dream
02 – Waiting for the Rain
03 – Sounds and Lights
04 – Only When I Lose Myself
05 – Approximacio
06 – Simphony of a City
07 – Wingbeats
08 – Living in a Tale
09 – Krishna
10 – Mavu
http://tiny.cc/d8rimz
Ha kicsomagolásnál jelszót kér, írd be a Zenekucko szót a megfelelő helyre.
Találatok: 11