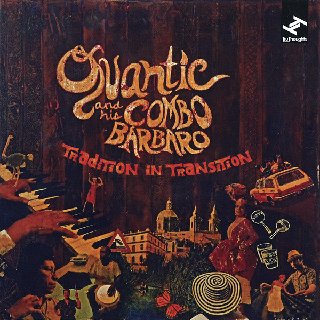 A worcestershire-i, de 2007 óta a kolumbiai Cali-ban (ill. az ott felállított analóg stúdióban) élő és alkotó Will Holland sosem pihen. Lemez lemez hátán, projekt projekt után, de kollaborációkból és remixekből sincs hiány a háza táján. Ezúttal ismét Quantic & His Combo Bárbaro nevű alteregója jelentkezik új albummal.
Holland, aki remekül kezeli a gitárt, a basszusgitárt, a bőgőt, a zongorát, az orgonát, a szaxofont és a különböző perkákat is, 2001 óta hallatja hangját. Eredeti funk, soul, jazz, bossa, salsa, triphop szerzeményeiben csak nyomokban használ mintákat, vagyis a saját kompozíciók dominálnak. Quantic néven négy nagylemezt prezentált.
2003-ban megalapította live bandjét, a The Quantic Soul Orchestrát, mely azóta négy albumot is megjelentetett, és közben egy tropical dub projekt (Quantic Presenta Flowering Inferno) és egy másik zenekar (Combo Bárbaro) is útnak indult.
Tracklist:
01 – The Dreaming Mind (Part 1)
02 – Más Pan
03 – Linda Morena (feat. Kabir)
04 – Undelivered Letter (feat. Arthur Verocai & Orchestra)
05 – Un Canto A Mi Tierra
06 – Mambo Los Quantic
07 – Albela (feat. Falu)
08 – New Morning
09 – I Just Fell In Love Again (feat. Kabir)
10 – Canção Do Deserto
11 – Arianita
12 – The Dreaming Mind (Part 2)
Külön köszönet TT_1-nek a lemezért és az eredeti feltöltésért!
https://zenekucko.com/quantra
Találatok: 2