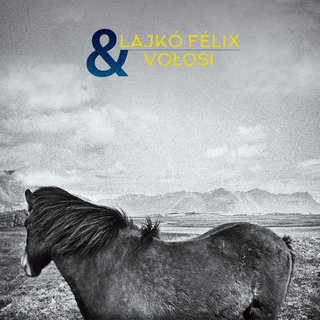 Egy varsói (Warsaw Skrzyzowanie Kultur) és egy budapesti (Budapest Ritmo) fesztivál kedvéért állt először össze Lajkó Félix és a lengyel vonós kvintett, a Volosi. A két sztori külön-külön sem semmi: Lajkóé ismert, a Volosié pedig dióhéjban annyi, hogy egy klasszikus zeneszerző apa két klasszikus zenész fia egyikük esküvőjén összeissza magát három falusi népzenésszel és ott helyben közös zenekart alapítanak. Nehezen érthető persze, hogy miért kell az öt vonós mellé még egy hatodik, de csak addig, amíg az ember meg nem hallgatja a lemezt. Mert igen, lehet fokozni. Ahogy a Songlines főszerkesztője, Simon Broughton fogalmazott a budapesti koncert után: így érezhette magát egy 18. század végi koncertlátogató Paganini első koncertjei után.
Lajkó Félix a Volosival kapcsolatban így nyilatkozott: "Korábban nem hallottam róluk, de elsőre működött a dolog közöttünk élőben is. Koncertrepertoárunkban a Volosi és az én számaim is szerepelnek, egymás dolgaira improvizálunk. Többször játszottam már Lengyelországban, az ottani közönség az egyik legjobb, amellyel valaha szembenéztem: igényes és közben nagyon hálás".
A Volosiban Krzysztof Lason (hegedű), Stanislaw Lason (cselló), Zbigniew Michalek (hegedű), Robert Waszut (nagybőgő) és Jan Kaczmarzyk (brácsa) játszik.
Tracklist:
01 – Speedmotion
02 – Side
03 – Crawler
04 – Upside Down
05 – From the Ditch
06 – Valse
07 – Downhill
08 – Slowmotion
09 – Pompeii
https://zenekucko.com/lafevol
Ha kicsomagolásnál jelszót kér, írd be a Zenekucko szót a megfelelő helyre.
Találatok: 3