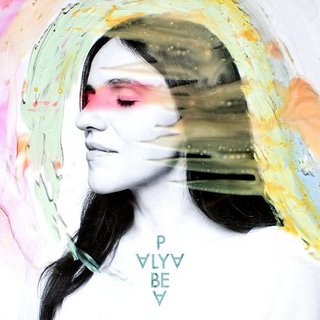 Az Élet című album Palya Bea tizedik stúdiólemeze. A hazai világzenei színtér meghatározó szereplője még március legelején rögzítette az anyagot, amelynek létrejötte kapcsán felidézte: "Egy táncos hétvégén hallottam egy zenét, amelyben bolgár nők énekeltek csodálatos lüktetéssel.
Ez hihetetlen megtisztulás volt számomra. Később elkezdtem a ritmusokkal játszani és ez a közösségi, életigenlő, családtagokat összehangoló, mozgásra hívó zene szólt bennem."
Az énekesnő elmondta, néhány évvel ezelőtti válása után nehéz időszakot élt meg, de utána teljesebb, az életet jobban értékelő, őszintébb lény lett és központi témája lett az élet értékelése. Erről az új, érettebb örömről akart dalokat írni. Néptáncos emlékeiből ugrott be neki, hogy "élet élet, be gyöngy élet…", de Kodály Háry Jánosából csak ezt a két sort használta fel másik dallammal.
"Fogtam a tapanomat, a derbukámat, a rikemet, a bendiremet, kísérleteztem a groove-okkal ezeken az ősi ütőhangszereken. Azt akartam elérni, hogy a dalok első néhány másodperce után a hallgató táncolni akarjon" – mondta.
Palya Bea – ének, ütőhangszerek
Szokolay Dongó Balázs -furulya, duda, szaxofon, doromb
Lisztes Jenő – cimbalom
Gerzson János – oud, buzuki, ütőhangszerek
Orbán György – nagybőgő
Czirjék Tamás – dob, ütőhangszerek
Tracklist:
01 – Igen (Intro)
02 – Igen
03 – Élet
04 – Kék buborék
05 – Kék buborék jam
06 – Szárnysuhogás
07 – Meztelenül, főkötőben (Túl túl)
08 – Hinta (Magyar)
09 – Insomnia blues
10 – Szárnysuhogás (Álom)
11 – Insomnia outro
12 – Igen (Laverock Remix)
13 – Élet (Laverock Remix)
https://zenekucko.com/pabelet
Ha kicsomagolásnál jelszót kér, írd be a Zenekucko szót a megfelelő helyre.
Találatok: 13