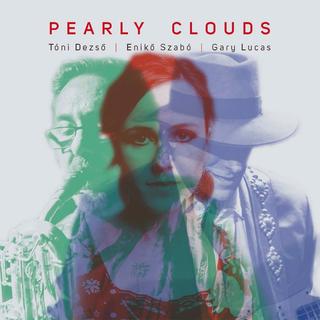 Az amerikai gitáros legenda, aki beleszeretett a magyar népdalokba… Szabó Enikő, Gary Lucas és Dezső Tóni triójának lemeze. Gary Lucas amerikai gitáros-dalszerző összesen 25 szóló albumot jegyez; olyan művészekkel dolgozott együtt különböző műfajokban, mint Leonard Bernstein vagy Nick Cave. "Az egyik legjobb és legeredetibb gitáros" írja róla a Rolling Stone magazin. A formáció 2014 óta játszik együtt, rendszeres meghívásokat kapnak Európa és a tengerentúl városaiba, amelyeknek próbálnak eleget tenni. A világ egyik legjobb gitárosaként számon tartott és zeneszerzőként Grammy-jelölést is kivívó Gary Lucas méltó társai az elsősorban népdalénekesként ismert Szabó Enikő és a remek szaxofonos, Dezső Tóni.  A trió koncertjei igazi zenei csemegék, a folk az ethno jazz és blues kedvelőinek. Ugyanis ezek a műfajok keverednek a muzsikájukban; elhozzák hozzánk a magyar, amerikai és déli zenei örökséget és keresik a találkozásokat.
Gary Lucas – gitár
Szabó Enikő – ének
Dezső Tóni – alt és bariton szaxofon
Tracklist:
01 – My Sweet Mother's Rosewood (Édesanyám rózsafája)
02 – High up Is the Churchyard in Dézs (Magos a dézsi temető)
03 – Two Roads (Két út áll előttem)
04 – I Dislike How Times Are Changing (Ej, nem szeretem az idők járását)
05 – Those Beautiful Saxon Girls (Ezek a szép szász leányok)
06 – My Snow White
07 – My Little Brown-Haired Girl (Jaj de széles, jaj de hosszú ez az út)
08 – I Wish I Could Go (Úgy elmegyek rózsám valamerre)
09 – Over the Water (Túl a vízen)
10 – Questions and Answers (Úgy elmennék, ha mehetnék)
11 – Wayfarer (Édesanyám mondta nékem)
12 – Dream Has Fallen (Álom esett a szememre)
13 – The Mill Has No Grindstone (A malomnak nincsen köve)
14 – Sorrowful Is This World (Siralmas ez világ)
https://zenekucko.com/peclo
Ha kicsomagoláskor jelszót kér, írd be a Zenekucko szót a megfelelő helyre.
Találatok: 7