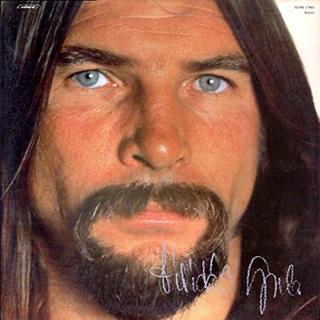 Vikidál Gyula 1985-ös szólólemezének első CD-kiadása bónusz dalokkal, mindössze 500 példányban jelent meg. A rockszámok mellett reneszánsz zene és operaáriák is szerepelnek a lemez műsorában. A kiadvány három bónusz-száma is először jelenik meg CD-n. Ezek a P. Box legendás A zöld, a bíbor és a fekete című számának legelső felvétele 1982-ből, valamint a Dinamit együttes két 1979-es kislemezszáma (Neked adnám a világot, Mi ez az érzés?). Vikidál az első szólólemeze elkészültekor, megjelenésekor még a P. Box tagja volt, a zenekar erre a szólólemezre írt is egy kiváló szerzeményt, ez a Nehéz idők.
Vikidál Gyula – ének
Közreműködtek (többek közt):
Benkő Dániel – lant, gitár
Bencsik Sándor – gitár
Cserháti Zsuzsa – ének
Dés László – szaxofon
Karácsony János – gitár, vokál
László Attila – gitár
Németh Alajos – basszusgitár
Németh Gábor – dob
Presser Gábor – Yamaha, Rhodes, emulátor, vokál
Solti János – dobok
Tracklist: 
01 – Hála az Úrnak, zengjen az öröm ének… – A Sámson és Delila című operából
02 – Eladó az egész világ… – Mefiszto Rondója a Faust című operából
03 – Pilátus álma – A "Jézus Krisztus Szupersztár"-ból
04 – Szerencse katonája (Soldier of Fortune)
05 – Buda vesztéséről és Terek Bálint fogságáról
06 – Zsoltár
07 – Nehéz Idők
08 – Csak a szívemet teszem eléd
Bonus tracks:
09 – A zöld, a bíbor és a fekete – eredeti kislemez változat, eltér az albumverziótól
10 – Neked adnám a világot – kislemez B-oldal
11 – Mi ez az érzés? – kislemez B-oldal 
Köszönet thoms01-nek (Naftamusic), az eredeti feltöltésért! 
https://zenekucko.com/vikigyu
Ha kicsomagolásnál jelszót kér, írd be a Zenekucko szót a megfelelő helyre.
Találatok: 59