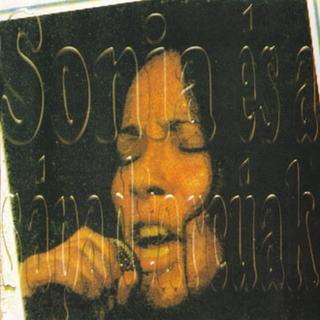 1993-ban alakult budapesti Sonia és a Sápadtarcúak együttes, elődje a Madrapur volt. Az 1991-ben Peruból érkezett Zambbrano, Benkó Zsolt (gitár), Hegyessy és Ballay Gergely (dob) felállásban eleinte feldolgozásokat játszottak. 1993-ban Benkő helyére Gyaraki és Galambos került. Ebben az évben a John Mayall Bluesbreakers előzenekaraként felléptek Békéscsabán. 1993 végén Ballay helyett a Kolozsvárról áttelepült Jánki dobolt a csapatban. 1995-ben felléptek a Diákszigeten, később Galambos kivált és Vasvári Bélával megalapította a Blues For Men együttest, de néhány hónap múlva visszakerült a csapathoz. 1996.június 15-én felléptek a Budai Parkszínpadon.
Sonia Zambrano – ének
Ballay Gergely – dob, vokál
Hegyessy Ákos – basszusgitár
Galambos Ernő – gitár, vokál
Gyaraki Zsolt – gitár, vokál
közreműködnek:
Ferenczi György – herfli, hegedű
Pápai "Kondás" István – ütősök
Schriffert "Sifó" László – vokál
Tracklist:
01 – I Want to See You
02 – In a Strange Land
03 – Happy Blues News
04 – All is Loneliness
05 – Hold on
06 – The Spanish Soldier
07 – Malas Costumbres (Evil Ways)
08 – Nowhere I'm Home
https://zenekucko.com/sonsaphaneb
Ha kicsomagoláskor jelszót kér, írd be a Zenekucko szót a megfelelő helyre.
Találatok: 18