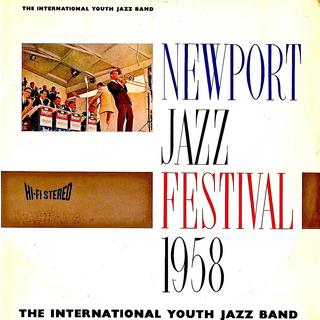 Szabó Gábor életében és művészetében szinte végig együtt hullámzott a ragyogás és a tragikum, a zsenialitás és a megvalósulatlanság. 1958-ban  Willis Conover javaslatára az International Youth Band nevű együttesbe került, amit George Wein producer és Marshall Brown zenekarvezető és hangszerelő az 1958-as Newporti Dzsesszfesztiválon való fellépésre szervezett európai zenészekkel. Az együttesben Szabó az akkor még jobbára ismeretlen fiatalok között olyan későbbi hírességekkel játszott együtt, mint Duško Gojkovic trombitás, Eric Kleinschuster és Albert Mangelsdorff harsonások, Jan 'Ptaszyn' Wróblewski tenorszaxofonos és George Gruntz zongorista. Ez az együttes kísérte Louis Armstrong programját is. A fesztiválon olyan híres dzsesszmuzsikusok játszottak még, mint Miles Davis, Duke Ellington, Ella Fitzgerald és Billie Holiday.
Bár a zenében nyilvánvalóan a fúvósok játszanak főszerepet, ezt a nagylemezt tekinthetjük Szabó első, "igazi" nagylemezen való megjelenésének. Előtte ugyanis egy kislemez erejéig Pege Aladárral kísérték Hossó Irmát 1956-ban, aki Myrna Bell művésznéven lépett fel akkoriban.
Örömteli esemény, hogy 60 évvel később felújított változatban -és Szabó nevével fémjelezve- a RevOla kiadó megjelentette e (számunkra) történeti jelentőséggel bíró albumot.
Tracklist:
01 – Don't Wait for Henry
02 – Don't Blame Me
03 – Jazz Concerto for Alto Sax
04 – Too Marvellous for Words
05 – Swingin' The Blues
06 – Imagination
07 – Newport Suite, Opus 24
https://zenekucko.com/szaganew
Ha kicsomagoláskor jelszót kér, írd be a Zenekucko szót a megfelelő helyre.
Találatok: 14