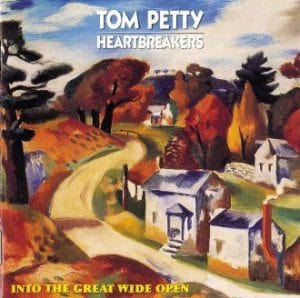 "2017. október 2.: Magyar idő szerint hétfő este meghalt Tom Petty amerikai zenész. Los Angeles-i idő szerint vasárnap került kórházba, leállt a szíve, de az orvosok már nem tudtak segíteni rajta. A hírt a CBS News megerősítette. 66 éves volt. (Később azt mondták, nem volt teljesen pontos a rendőrség tájékoztatása, az énekest életben tartják, annak ellenére, hogy valószínűleg nem éli túl a napot.)
Ha valakit megkérdeznénk, hogy ki a világ egyik legtöbb lemezt eladó zenésze, Tom Petty nem biztos, hogy sokaknak az első választás lenne. Pedig a Heartbreakers nevű zenekarával, szólóban, vagy a Travelling Wilburys nevű szupergruppjával (amiben George Harrison, Roy Orbison, Bob Dylan, és Jeff Lynne is benne volt) összesen 80 millió albumot adott el." (index.hu)
Thomas Earl "Tom" Petty, az 1950. október 20-án a floridai Gainesville-ben született amerikai énekes, gitáros multiinstrumentalista dalszerző 1991-ben néhány szólólemez és a Traveling Wilburys szupercsapattal készült albumok után újjáalakította a Heartbreakers nevű kísérőzenekarát, és rögtön ezzel a klasszikus, nagyon jó lemezzel nyitottak.
Egy korabeli csipkelődő kritika a Passzi.hu oldalról: "A Heartbreakers korábban nagyszerűen kordában tartott agressziós gyakorlatokat adott elő, de Petty együttműködése Bob Dylannel és a rákövetkező hitelrontó kihágás az utazó Wilburys tagjaként eltompította rock and roll érzékenységének élét.
Az Into The Great Wide Open fulladásig tele van a szabadalmaztatott orrhanggal, de Petty harangkongású elektromos gitárját felváltotta egy nyekergő akusztikus, amely néha Cochran, de többnyire Cohen.
Az Into The Great Wide Open egy Petty – szurkolóknak készült album – ennyi. Akik ismerik a munkáit, ezt is szeretni fogják – én is. Aki meg még nem hallott TP-ről, az most vegye meg ezt az első Petty-albumot – nem jár rosszul."
A csapat tagjai: Tom Petty – lead vocals, rhythm guitar, harmonica; Mike Campbell – lead guitar, mandolin;Scott Thurston – rhythm guitar, harmonica, backing vocals, percussion, piano; Howie Epstein – bass guitar, backing vocals; Benmont Tench – keyboards, backing vocals; Stan Lynch – drums, backing vocals.
A számok:
01. Learning To Fly
02. Kings Highway
03. Into The Great Wide Open
04. Two Gunslingers
05. The Dark Of the Sun
06. All Or Nothin'
07. All The Wrong Reasons
08. Too Good To Be True
09. Out In The Cold
10. You And I Will Meet Again
11. Makin' Some Noise
12. Built To Last
https://zenekucko.com/01989
Találatok: 4