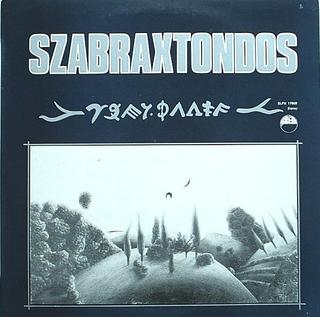 Szabados György (Budapest, 1939. július 13. – Nagymaros, 2011. június 10.) Kossuth-díjas zeneszerző, zongoraművész. A magyar dzsessz egyik legnagyobb egyénisége (volt). Igazi outsiderként (szakmája: orvos) népzenénk hatásait magába ötvöző, improvizatív, free stílusával az 1960-as években kezdte felkavarni a szakmai közéletet. Első nemzetközi sikerét 1972-ben, San Sebastianban aratta, rá két évre jelent meg első lemeze, az Esküvő, amit az 1983-as Adyton követett. Készített színpadi zenét (Szarvassá vált fiúk, 1985, Győri Balett), nagyzenekari darabot (Honfoglalás, 2000, MAKUZ nevű zenekarával, benne mások mellett Dresch Mihály és Grencsó István), írt esz-széket, tanulmányokat (Váczi Tamással közösen: A zene kettős természetű fénye, 1990, önálló kötete: Írások, 2008), s együttműködött külföldi muzsikusokkal (mindenekelőtt Tony Braxtonnal, az 1984-es Szabraxtondos albummal kezdve, de ott a sorban Roscoe Mitchell, Jirí Stivín és Vlagyimir Taraszov is).
Anthony Braxton (1945. június 4. – ) amerikai zeneszerző és intrumentalista. Idén volt 70 éves. 1960 óta több mint 160 lemezen működött közre. Braxton zenéje nehezen kategorizálható – ő maga egyszerűen csak "kreatív muzsikálás"-nak hívja. Első magyarországi koncertjét 1982-ben, Győrben adta. Itt zenélt együtt először a hazai free jazz iskolateremtő alakjával, Szabados Györggyel. Ennek folytatásaként 1984-ben a Debreceni Jazznapokon léptek fel közös koncerten, amelynek anyagából lemez is készült Szabraxtondos címmel.
Tracklist:
01 – Halott-táncoltatás – Dance Of Reanimation
02 – Ajánlás asszonyainknak – Commendation To Our Women
03 – Keserves – Lament
04 – Szabraxtondos II.
Ez a lemez volt előkészületben a Hungarian Jazz History 19. részeként (a 18. rész borítójának tanúsága szerint), ám a sorozat sajnálatos módon félbeszakadt. Legyen ez hát egyfajta bónusz, lezárásként!
https://zenekucko.com/abraszabra
Ha kicsomagolásnál jelszót kér, írd be a Zenekucko szót a megfelelő helyre.
Találatok: 8