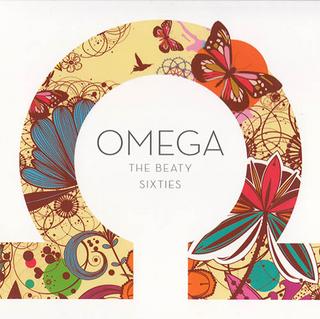 Ez a valóban hiánypótló kiadvány az Omega együttes összegyűjtött angol és német nyelvű dalait tartalmazó CD gyűjtemény első lemeze. A 60-as The Beaty Sixties, a 70-es The Spacey Seventies, a 80-as The Progressive Eighties és a 90-es The Heavy Nineties CD most először kerül így kiadásra.
Tracklist:
01 – Petroleum Lantern (Petróleum lámpa – áthangszerelt kislemezváltozat)
02 – Spanish Guitar Legend (Spanyolgitár-legenda)
03 – Stormy Fire (Tűzvihar)
04 – The Jester's Daily Bread (Udvari bolond kenyere)
05 – Ten Thousand Paces (Tízezer lépés)
06 – Remembering (Emlék – Csenddé vált szerelem)
07 – After A Hard Year (Egy nehéz év után)
08 – Everytime She Steps In (Régvárt kedvesem)
09 – Nur Ein Wort (Van egy szó)
10 – You Don't Know (A jövendőmondó)
11 – 20th Century Town Dweller (20. századi városlakó)
12 – Go On The Spree (Egyszemélyes ország)
13 – 200 Years After The Last War (200 évvel az utolsó háború után)
14 – Live As Long As (Addig élj!)
15 – Just A Bloom (Eltakart világ – Egy perc nyugalom)
16 – Pearls In Her Hair (Gyöngyhajú lány)
17 – Schreib Es Mir In Den Sand (Gyöngyhajú lány – áthangszerelt kislemezváltozat)
Köszönet thoms01-nek (Naftamusic), az eredeti feltöltésért!
https://zenekucko.com/omedeca1
Ha kicsomagolásnál jelszót kér, írd be a Zenekucko szót a megfelelő helyre.
Találatok: 88