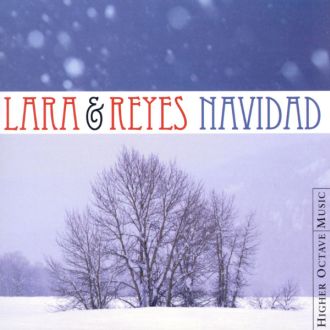 A két amerikai akusztikus gitáros, Sergio Lara és Joe Reyes 1994-ben Lara & Reyes néven latin-, jazz- és folk hatásokat ötvöző zenét játszó duót alapított, amely 2000-ig működött, s hat albumot készített.
Ezen a lemezükön karácsonyi dalokat játszanak.
A számok:
01. Winter Wonderland
02. Santa Claus Is Coming to Town
03. Have Yourself a Merry Little Christmas
04. Away in a Manger
05. White Christmas
06. God Rest Ye Merry Gentlemen
07. Silent Night
08. The Christmas Song
09. Feliz Navidad
10. Frosty the Snowman
11. Silver Bells
12. What Child Is This?
13. O Come All Ye Faithful
14. Angels We Have Heard on High
15. Rudolph the Red-Nosed Reindeer
16. Let It Snow! Let It Snow! Let It Snow!
17. We Wish You a Merry Christmas
18. Auld Lang Syne
A 2011. október 28-i bejegyzés frissítése.
https://zenekucko.com/05644
Találatok: 37