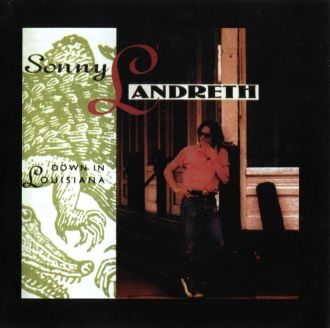 Sonny Landreth, az 1951. február 1-én, a Mississippi állambeli Cantonban  született, Louisiana-ban dolgozó slide gitáros zseni nagy blues hősökkel zenélt korábban, de ez a sokadik szóló albuma nem a briliáns gitárszólókról szól. Igazi, hamisítatlan louisianai zydeco zene hallható a lemezen.
Hazájában csak King of  Slydeco-ként emlegetik.
Eric Clapton szerint ő a világ egyik legjobb, és legalulértékeltebb gitárosa.
A számok:
01. Ay Ai Ai 3:12
02. Sugar Cane 3:01
03. I Had A Dream 4:04
04. Without My Baby 3:06
05. Congo Square 5:17
06. Checking Up On My Baby 3:12
07. The Parish Line 3:15
08. Little Linda 3:47
09. If I Ever Get Lucky 4:44
10. Everybody's Breakin' Everybody's Heart 3:22
A zenészek:
Bass – Dave Ranson
Drums – Mike Binet
Vocals, Guitar, Producer – Sonny Landreth
Vocals, Harmonica – Mel Melton
A 2012. Február 23-i bejegyzés frissítése.
https://zenekucko.com/03029
Találatok: 58