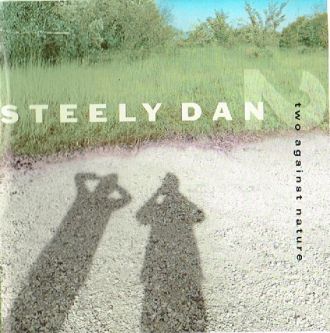 Walter Becker (1950-2017) gitáros, bőgős és Donald Fagen (1948) énekes, billentyűs a hetvenes évek elején Gary Katz producer biztatására stúdiózenészeket gyűjtöttek maguk köré, és megalakították a Steely Dan nevű zenekart.
A nagyon jó stúdiózenészek személye időnként változott, hiszen a zenekar tulajdonképpen a két alapító elképzeléseinek megvalósítója volt. 1972-ben megjelent első lemezüket követően 1980-ig még hat nagylemezük jelent meg, azt követően a zenekar nevét pihentették, s saját név alatt készítettek szólólemezeket.
2000-ben, húsz évvel az utolsó Steely Dan nagylemez, a Gaucho után ismét Steely Dan név alatt jelentették meg ezt, a nyolcadik lemezüket.
Kedves Gykrantz, köszönjük a remek muzsikát!
A számok:
All songs written by Walter Becker and Donald Fagen.
01. Gaslighting Abbie – 5:53
02. What a Shame About Me – 5:17
03. Two Against Nature – 6:17
04. Janie Runaway – 4:09
05. Almost Gothic – 4:09
06. ack of Speed – 6:17
07. Cousin Dupree – 5:28
08. Negative Girl – 5:34
09. West of Hollywood – 8:21
A 2013. július 11-i bejegyzés frissítése.
https://zenekucko.com/04574
Találatok: 50