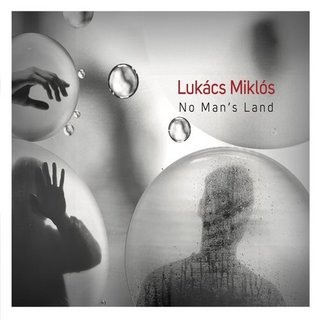 2021 végén jelent meg Lukács Miklós, a hazai kortárs zene legsokoldalúbb előadójának első cimbalom szólólemeze. Az album a világon egyedülálló módon csak a cimbalom eszköztárát használja a lemezen hallható kísérleti elektronikán keresztül is.
A lemez elkészítéséhez a világjárvány adott teret és időt, ugyanis a lemezen hallható kompozíciók a tavalyi kényszerű lezárások hónapjai során születtek meg. Az új lemez előadásmód és megszólalás tekintetében tovább lép a szerző korábbi munkáinak horizontján, egyik legfontosabb ihletése a kísérleti ambient-jazz. Az instrumentális darabok egy minden elemében egyedi, mégis egységes megszólalást hoznak létre, egyaránt merítve a világzene, a free jazz, az ambient, a noise, valamint a kortárs kísérleti elektronikus és akusztikus zene univerzumaiból, de egyúttal műfaji korlátokon túllépő kísérletek azzal kapcsolatban is, hogy a 21. század elején miként lehet érvényes formában a cimbalomhoz, mint kortárs hangszerhez nyúlni. A hét egybefüggő tétel azonban egyértelmű kérdések és válaszok helyett felvetéseket és megközelítéseket mutat fel, a választás lehetőségét pedig a hallgatóra bízza az ellenpólusok, azaz ego és egonélküliség, digitális és analóg, elektronikus és akusztikus, remény és reménytelenség között, amely választás a szerző szerint végső soron hozzáállás és nézőpont kérdése.
Lukács Miklós – cimbalom
Tracklist:
01 – The Reminder
02 – Song for an Alert Dreamer
03 – Paranoid Humanoid
04 – Salute to B
05 – Pandemiana
06 – Avidya
07 – No Man's Land
https://zenekucko.com/luminomala
Ha kicsomagolásnál jelszót kér, írd be a Zenekucko szót a megfelelő helyre.
Találatok: 64