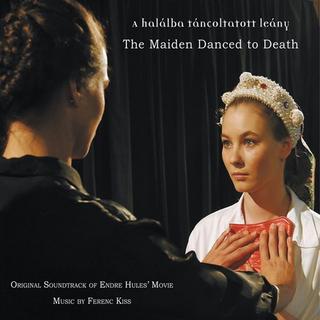 Végre vetítik Magyarországon is Hules Endre A halálba táncoltatott leány c. játékfilmjét, mely sikerrel járta végig a világ legrangosabb filmfesztiváljait. Jegyzett operatőre a filmnek Zsigmond Vilmos, zeneszerzője pedig a magyarországi világzene mitikus arca, Kiss Ferenc (Vízöntő, Kolinda, Etnofon). A lemez attól különleges, hogy a szerző nem a film időrendjében (soundtrack-jeiben) gondolkodott a szerkesztés során, hanem egy új, poétikus instrumentális folyamatot alkotott meg kitűnő muzsikusok közreműködésével. Bognár Szilvia, Ágoston Béla, Szokolay "Dongó" Balázs és mások ihletetett muzsikája szolgálják a szerzőt.
"Nagyon szórakoztató film. A forgatókönyv és a színészek kiválóak, de különösen élveztem a táncjeleneteket, valamint a zenét, amely mélyen a sötét múltban gyökerezik, mégis új és vibrál az élettől." – Montreal Gazette
Ágoston Béla – szaxofonok, klarinét, fujara, tilinka
Babos Károly – ütőhangszerek
Bognár Szilvia – ének
Fekete Zsuzsanna – ének
Huszár Mihály – nagybőgő
Istvánfi Balázs – duda
Juhász Zoltán – hosszúfurulya
Kiss Ferenc – hegedű, koboz, ütőgardon, ének
Küttel Dávid – szintetizátor, harmonika
Lázár Zsigmond – szintetizátor
Mazura János – tuba
Szabó Dániel – cimbalom
Szabó Zoltán – tárogató
Szokolay "Dongó" Balázs – szoprán szaxofon, tárogató, furulyák, kaval
Közreműködött:
Honvéd Táncszínház Zenekara
Számok címei:
01. Előhang / Prologue
02. Érkezés / Arrival
03. Próbaterem / Rehersal Hall
04. Éjszaka / Night
05. Kettős / Duet
06. Az egyezség / The Deal
07. Montreal / Montreal
08. Etűdök / Studies
09. Híd alatt / Under the Bridge
10. Kocsmában / Inthe Pub
11. Búsulás / Grieve
12. Gyökerek / Roots
13. Ébredés / Waking
14. Mari tánca / Mari's Dance
15. Siker! / Success!
16. Vigasz / Consolation
17. Ördögtánc / Devil's Dance
18. A lány búcsúja / The Girl's Farewell
19. Bolyongás / Ramble
20. Szenvedély / Passion
21. A bál / The Ball
22. Barbárok / Barbarians
23. Ballada / Ballad
https://zenekucko.com/kifehatala
Ha kicsomagoláskor jelszót kér, írd be a Zenekucko szót a megfelelő helyre.
Találatok: 9