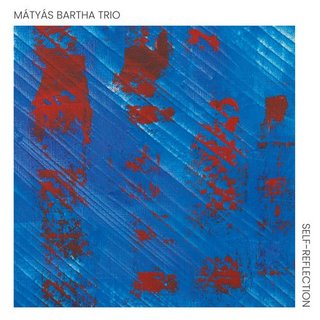 Üdvözlet Bartha Mátyás zongorista világában. Mátyás szívét, lelkét öntötte ki első felvételére. Ez a projekt az önreflexió világa – egy nyilatkozat arról, hogy ki ő zongoristaként, zenészként és emberként.
Mátyásnak kifogástalan a technikája. Keze a tempótól és bonyolultságtól függetlenül képes megvalósítani a képzelete kínálta ötleteket. Míg egy dalt képes buja megszólalással és finom belső ellenpontokkal színesíteni, az első és legfontosabb a dallamszeretet. Érzelmeit közvetlenül a fülünkbe és a szívünkbe közvetíti. Ugyan tud "pokolian zongorázni", de legszívesebben kifinomultsággal és eleganciával vonz be minket zenéjébe, hogy hallhassuk a történetét. Egyszerre csodálatos zeneszerző és remek tolmácsolója a Great American Songbooknak. Okos és dallamos kompozíciói, feldolgozásai tele vannak meglepetésekkel, mosolyokkal és a swing ritmus iránti szeretettel.
A korongon hét jazz standard csendül fel, és három Bartha kompozíció is hallható. A standard-ek közül tán a legismertebb Hoagy Carmichael Stardust-ja, de nagynevű szerzők ritkábban játszott darabjai szintén megszólalnak; gondolok itt Gershwin They All Laughed, vagy Cole Porter All Through the Night című munkájára. Az egyre inkább a pop zene felé haladó jazz vonatot visszaállítva az eredeti és méltó sínpárra játszanak Bartha Mátyásék, mely megmelengetheti a szívünket, és erősítetheti abbéli hitemet, hogy az igazi jazz sosem tűnik el! Köszönet a "Self-Reflection"-ért Matyi, Danny, és Christian!
Bartha Mátyás – zongora
Danny Ziemann – bőgő
Christian Salfellner – dob
Tracklist:
01 – They All Laughed
02 – Self – Reflection
03 – Stardust
04 – Now Thank We All Our God
05 – Easy Listening Blues
06 – Untitled a Minor
07 – All Through the Night
08 – Untitled D Minor
09 – Somewhere in the World
10 – Lullaby of the Leaves
https://zenekucko.com/mabasere
Ha kicsomagolásnál jelszót kér, írd be a Zenekucko szót a megfelelő helyre.
Találatok: 60