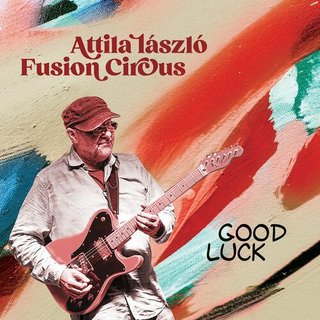 A László Attila Fusion Circus a hazai jazz kiemelkedő szólistáit integrálja a zenekarvezető saját kompozícióit megszólaltató legújabb formációjába. Újdonság, hogy a már ismert darabok közül is jó néhány hangszerelése itt három fúvósra és ritmus szekcióra íródott, melyekben a gitár hangzása továbbra is kiemelkedő szerepet játszik. Dinamikus, ritmikus zene, melyben László Attila eredeti hangzású, sodró lendületű szerzeményei hangzanak el.
László Attila – gitár
Nagy János – billentyűs hangszerek
Lattmann Béla – basszusgitár
Zombori Attila – dob
Pecze Balázs – trombita
Soso Lakatos Sándor – szaxofon
Csapó Krisztián – harsona
Tracklist:
01 – My Village
02 – GT
03 – Good Luck
04 – Tale from the Waltz (Live)
05 – Downhill (Live)
06 – It's Already That (Live)
07 – The Only One (Live)
08 – Kinyílik az égbolt
09 – Waterloo (Live)
https://zenekucko.com/lafugolu
Ha kicsomagoláskor jelszót kér, írd be a Zenekucko szót a megfelelő helyre.
Találatok: 151