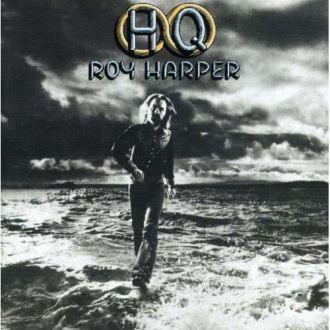 Roy Harper 1941. június 12-én született Manchester-ben, és bár nem okvetlenül ez a legfontosabb, mégis megemlítem, hogy meglehetősen kalandos élete volt. Édesanyja belehalt a szülésbe, nevelőanyja pedig a Jehova Tanúinak bigott tagja volt, s egy életre elvette a kis Roy kedvét a hitélettől és az egyházaktól.Leginkább a képzőművészet, és a katonai pálya vonzotta, így 15 éves korában abbahagyta a tanulmányait és belépett a Brit Királyi Légierő soraiba. Hamarosan rájött azonban, hogy a katonaéletet nem neki találták ki, de leszerelni csak úgy tudott, hogy elmebetegnek tettette magát, vállalva még a nem igazán humánus elektrosokk-kezelést is.
A hatvanas évek közepétől tűnik fel a Londoni Soho klubjaiban akusztikus gitárral kisért énekével. A szakma elismerése jóval megelőzte a közönségét: Ian Anderson róla mintázta Aqualung, a csavargó figuráját, s a Led Zeppelin tagjainak több lemezén és a Pink Floyd Wish You Where Here című albumán is közreműködött. Lemezein is olyan zenészek vállalnak stúdiózenészi munkát, mint Jimmy Page, Dave Gilmour, Keith Emerson, Paul McCartney, Bill Bruford, Alvin Lee, Keith Moon és Ian Anderson.
Nyolcadik stúdiólemezét 1975-ben az USÁ-ban készítette, ahol az When An Old Cricketer Leaves The Crease címmel jelent meg. Ez a brit változat.
A stáb:
Roy Harper – vocals, guitar
David Gilmour – guitar on "The Game"
John Paul Jones – bass on "The Game"
Steve Broughton – drums on "The Game"
Chris Spedding – guitar
Bill Bruford – drums
Dave Cochran – bass
The Grimethorpe Colliery Band – brass on "When an Old Cricketer Leaves the Crease".
A számok:
Side One
1. "The Game (Parts 1–5)" – 13:42
2. "The Spirit Lives" – 4:14
3. "Grown ups are Just Silly Children" – 2:55
Side Two
1. "Referendum (Legend)" – 3:49
2. "Forget Me Not" – 2:24
3. "Hallucinating Light" – 6:24
4. "When An Old Cricketer Leaves The Crease" – 7:13
Bonus tracks on 1995 CD reissue
1. "The Spirit Lives" (Early Mix, 23 March 1975)
2. "When An Old Cricketer Leaves The Crease" (Live in Exeter, 31 October 1977)
3. "Hallucinating Light" (7″ Single version)
https://zenekucko.com/04150
Találatok: 43