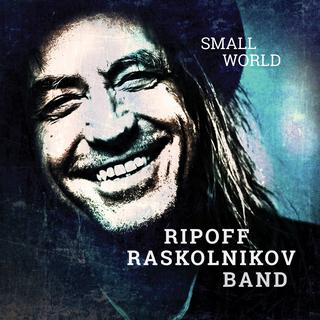 Bob Dylan történetmesélő zenei hagyományait követi új lemezén Ripoff Raskolnikov.
"Míg régen sokat utaztam, ma már a remetékhez hasonló életet élek. Távolról szemlélem a világot, de ez nem jelenti azt, hogy ne érintene meg. A Small World című szám egyrészt arról szól, hogy az én személyes Ripoff-világom nagyon pici lett, másrészt a nagyvilág is valahogy kicsi lett ezekben az időkben, amiket most élünk" – írta a zenész egy közleményben.
A sokszínű, mégis egyéni stílust kialakított gitáros-énekesnek a Small World a tizenharmadik lemeze. A dalok között akad angolszász folk, a blues hagyományaiból táplálkozó ballada, édes-keserű szerelmes dal, de a stúdiófelvételek során született egy reggae-s lüktetésű felvétel is.
"A hangulatomtól függ, hogy a zenei témaötleteimhez milyen szöveget választok. Olykor a saját életemből merítek, máskor más sztoriját mesélem el. A zenei témák meg gitározgatás közben születnek" – mondta.
Mostani lemezén is van olyan dal, amelynek a szövege már húsz éve a fiókjában lapult. Elmondta, hogy a szó és a hang közötti közjáték a legfontosabb, ez az a zenei világ, ami igazán érdekli.
A 11 számos Small World című anyagot állandó zenekarával rögzítette: Nagy Szabolcs zongorázott és a hangszerelési feladatokat felügyelte, Varga Laca basszusgitározott, Gyenge Lajos pedig dobolt és ütőhangszereken játszott. Két számban nagybőgőn közreműködött Herr Attila, de hallható a lemezen Tóth Sándor (szaxofon), Szokolay Dongó Balázs (furulya), illetve Pintér Zsolt (mandolin, banjo, hegedű).
Tracklist:
01 – Sharks
02 – The Way the Wind Blows
03 – Inuit Girl
04 – Blue Afternoon
05 – People
06 – So Much Water
07 – Thang
08 – Ada
09 – Small World
10 – Small Town Beauty
11 – I'll Walk Away
https://zenekucko.com/rirabasmaw
Ha kicsomagoláskor jelszót kér, írd be a Zenekucko szót a megfelelő helyre.
Találatok: 61