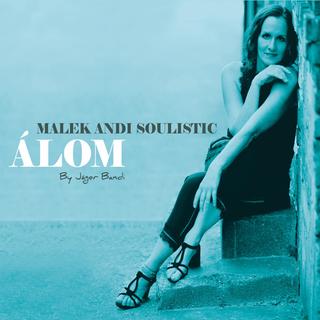 Malek Andi Soulistic projekt a neves énekesnő és  Jáger Bandi együttműködéséből jött létre 2016-ban. Egy nagyon különleges és kortárs világzenei projekt, amely a Jazz, R&B stilusokat keveri a magyar népzenével. A Soulistic név a lélek zenére, valamint a lélek és a zene közötti szoros kapcsolatra utal. A Malek Andi Soulistic stílusban népszerű és hosszú ideig elfelejtett magyar népdalok hallhatók.
Jáger András zeneszerző elmondta: 9 saját szerzemény található az albumon, a legtöbb szám szövegét Malek Andrea írta, de található az anyagban 2-3 olyan dalszöveg is, amelyet Müller Péter Sziámi jegyez. Továbbá úgy fogalmazott: legújabb albumukat, amelyen továbbra is a jazz, az R&B stílusokat keverik, "szívből felfelé ívelő dallamok jellemzik". A 2016-ban létrejött formáció neve is a lélek és a zene közötti szoros kapcsolatra utal – tette hozzá.
Tracklist:
01 – Fénysugár
02 – Végtelen út
03 – Vitorláshajó
04 – Hol talállak
05 – Hold on to Love
06 – Álom
07 – Csillagfény
08 – Újjászületés
09 – Áldomás
https://zenekucko.com/malansolalo
Ha kicsomagoláskor jelszót kér, írd be a Zenekucko szót a megfelelő helyre.
Találatok: 76