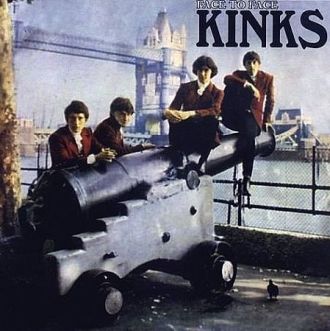 Az 1001 Albums You Must Hear Before You Die (1001 lemez, amit hallanod kell, mielőtt meghalsz) sorozat hatvanhatodik (66) lemeze a brit Kinks negyedik stúdióalbuma.
A Kinks az a zenekar, melynek a Really Got Me című számot, azon keresztül pedig a metált köszönheti a világ.
Az 1963-ban alakult The Kinks a rockzene hőskorának klasszikusa, a "brit invázió" néven emlegetett, Amerikát meghódító brit együttesek egyike.
Bár kereskedelmileg nem értek el akkora sikert, mint a Beatles, Rolling Stones és The Who – általános vélemény szerint azért nem, mert ők voltak a legsajátosabban britek -, így is meghatározó hatással voltak a gitározós zenékre.
1964-es slágerük, a You Really Got Me a zenetörténészek egyöntetű állítása szerint a hardrock és a heavy metal jelentős előfutárának tekinthető.
És persze volt még számos más slágerük is (a második legtöbbet emlegetett a Waterloo Sunset), hiszen Ray Davies a komplett rocktörténet egyik legjobb dalszerzője.
Az énekes-gitáros Ray és öccse, Dave Davies gitáros-énekes által vezetett együttes eredeti felállásából először Peter Quaife basszusgitáros lépett ki 1969-ben, aztán Mick Avory dobos 1984-ben, 1996-ban pedig a két Davies testvér közti ellentétek miatt végképp megszűnt a Kinks.
A számok:
01. Party Line
02. Rosy Won't You Please Come Home
03. Dandy
04. Too Much on My Mind
05. Session Man
06. Rainy Day in June
07. House in the Country
08. Holiday in Waikiki
09. Most Exclusive Residency for Sale
10. Fancy
11. Little
12. Miss Queen of Darkness
13. You're Lookin' Fine
A felvételek készítői:
Ray Davies – ének, ritmusgitár, mellotron
Dave Davies – szólógitár, háttérvokál, ének a Party Line, You're Lookin' Fine és Mr. Reporter dalokon, basszusgitár a Dead End Street-en
Pete Quaife – basszusgitár, háttérvokál
John Dalton – basszusgitár a Little Miss Queen of Darkness dalon (valószínűleg a Rainy Day in June, Big Black Smoke, és Dead End Street dalokon is)
Mick Avory – dobok, ütőhangszerek
Nicky Hopkins – billentyűk, zongora, harmonium (a Sunny Afternoon-on)
Rasa Davies – háttérvokál a Sunny Afternoon, Session Man és Rainy Day In June dalokon
https://zenekucko.com/03703
Találatok: 89