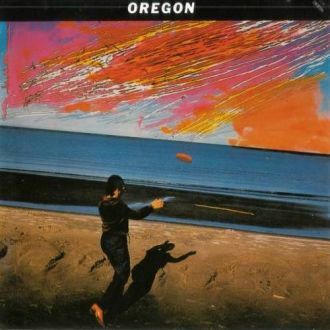 Az Oregon az a zenekar, amelyet valóban nem kell bemutatni, hisz zenetörténetet írt hosszú fennállása során a világ egyik legnevesebb akusztikus jazz kvartettjeként.
A zenekar a világ legnevesebb koncerttermeiben (Carnegie Hall, Lincoln Center, Berlin Philharmonic Hall, Mozartsall) és a legszínvonalasabb jazz fesztiválokon (Bécs, New York, New Port, Paris, Berlin, Montreux) is fellépett. Utazásaik során a világ öt földrészén adtak már koncerteket. Indiában éppen olyan jól ismerik őket mint Ausztráliában.
Az Oregon 1960-ban kezdte meg pályafutását, amikor az University of Oregon egyetem két zenei szakos hallgatója, a zongorista Ralph Towner és a bőgős Glenn Moore barátságot kötött, és elkezdtek együtt zenélni. A 60-as évek végén mindketten Európában folytatták tanulmányaikat: Ralph Towner Bécsben klasszikus gitárt, Moore Koppenhágában klasszikus bőgőt.
1969-ben New Yorkban a Weather Report és a Mahavishnu Orchestra tagjaival zenéltek együtt. A 69-es Woodstocki fesztiválon fellépett a folk énekes Tim Hardin, akinek kísérő zenekarában a Paul Winter Consortban játszott Towner és Moore is. Egy lemezt készítettek Tim Hardinnal, ahol találkoztak a szitáros-ütős Collin Walcottal. Hárman nemsokára megismerték az oboás Paul Mc Candlesst, aki a Manhattan Scool of Music egyetemen tanult.
Összeállt a legendás kvartett, akik tehát mindannyian a komolyzene felől érkeztek a jazzhez, beleépítve muzsikájukba az indiai és a brazil etnozenét is. 1971-ben volt az első koncertjük Oregon néven, és azonnal elnyerték a közönség tetszését. Zenéjükben mindenki megtalálja azt a réteget, amit nagyon szerethet: a szép dallamot, a rafinált ritmust, a klasszikus zenei építkezést, a virtuozitást, az egymásra figyelő magas szintű kamarazenélést.
Az együttes, az akkor új kiadónál, a német ECM-nél kilenc albumot hozott létre, amelybe beletartoztak Ralph Towner szólólemezei is.
Ők voltak az "ECM hangzás" egyik kialakítói. Hat év után az Elekta kiadóhoz szerződtek, ahol az Out of the Woods lemezük bekerült a 100 legnépszerűbb pop album közé, így széles körben ismertté váltak a jazz műfaján kívül is.
1980-ban (mikor Colin Walcottnak gyermeke megszületett) a zenészek egyéves szólókarriert kezdtek. A nyolcvanas évek elején felléptek a debreceni jazz fesztiválon is, ahol jó néhány magyar rajongót is szereztek. 1984-ben éppen Magyarországról tartottak hazafelé mikrobuszukkal, amikor a volt NDK területén egy autókarambol következtében elhunyt a szitáros Collin Walcott. A zenésztárs elvesztése súlyosan megrázta az együttes tagjait. Egy év után álltak újra össze, egy emlékkoncertre, ahol az indiai ütős Trilok Gurtu helyettesítette az elhunyt Walcottot.
A következő évtől Gurtu öt évre elkötelezte magát az együttessel, és olyan nagyszerű albumot adtak ki, mint az Ecotopia vagy a 45th Parallel in Epic. Miután Gurtu elhagyta a zenekart, trióban folytatták, így két albumot vettek fel. 1996-ban csatlakozott az együttesbe a chicagoi ütőhangszeres Mark Walker, aki Paquita D' Rivera kubai zenész együttesében játszott előtte. 1999-ben vették fel a Moszkvában a Csajkovszkij Filharmonikusokkal az Oregon in Moscow című dupla cd-t, amely négy Grammy jelölést kapott.
Az együttesnek eddig több, mint 30 lemeze jelent meg. (a38.hu)
Az Oregon együttes tagjai:
Paul McCandless – szaxofon; Glenn Moore – bőgő; Ralph Towner – gitár, zongora; Mark Walker – ütők.
A számok:
01 – The Rapids
02 – Beacon
03 – Taos
04 – Beside a Brook
05 – Arianna
06 – There Was No Moon that Night
07 – Skyline
08 – Impending Bloom
https://zenekucko.com/04023
Találatok: 37