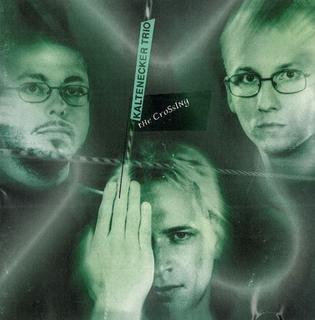 1997 elején már a jelenlegi formációval mutatkozott be a zenekar. Egyéni hangvételével hamar felhívta magára a közönség figyelmét. A trio Kaltenecker Zsolt szerzeményeit adja elő, amelyek jellemző alkotóelemei: a XX. század végének harmóniavilága, a polymetrika, polyritmia, a horizontális síkok igényes halmozódása és a fiatalos dinamizmus. Fontos megjegyezni, hogy mindez a tonalitás, és az érthető dallamívek szigorú rendszerében hallható.

A trio tagjainak kisebb-nagyobb akadályokkal nehezített életútja lehetőséget adott más zenei stílusok alapos megismerésére, amely stílusjegyek érzékeny megjelenítése különleges atmoszférát hoz létre zenéjükben. Céljuk a közönség szórakoztatása mellett korunk zenéjének formálása.
Kaltenecker Zsolt – zongora
Papesch Péter – basszus
Borlai Gergő – dob
Tracklist:
01. The Crossing
02. Deeper and Deeper
03. Stars
04. Friend
05. Years Ago
06. Drumming
07. I Would Fly With You
08. Volcano
09. Morning After
10. Speed
Külön köszönet baljan-nak a lemezért és az eredeti feltöltésért!
https://zenekucko.com/kalcros
Ha kicsomagolásnál jelszót kér, írd be a Zenekucko szót a megfelelő helyre.
Találatok: 9