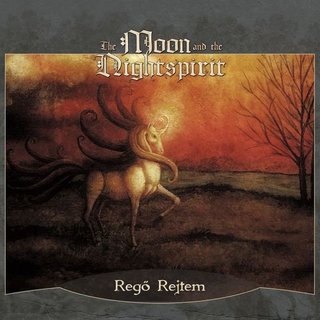 Tóth Ágnes és Szabó Mihály zenekara, a The Moon and The Nightspirit eddig jórészt külföldön aratott sikereket – annak ellenére (vagy éppen azért), hogy zenéjük
valóban magyar-, és valódi folkzene, a szó legnemesebb értelmében.
A portugál Equilibrium kiadónál megjelent Regő Rejtem című második albumuk maximális igényességel megszerkesztett zenei utazást kínál egy olyan világba, melyet pogány népmesék, ódon magyar népzenék és a természet szépsége ihletett. Az új album és a felhasznált hangszerek (kaval, citera, doromb, illetve egy nagyméretű, kétfenekű makedón dob, a tapan) az ősi táltosok "révüléssel révülő" varázslatos világába repít minket. A dalokat a páros saját, Elysion névre hallgató stúdiójában rögzítette, élőben pedig három kísérő zenész segítségével adják elő őket.
Tracklist:
01. Regő rejtem
02. Örökké
03. Avarálom
04. Szarvaslélek
05. Föld szíve dobban
06. Csillagnász
07. Rögből élet
08. Éjköszöntő
09. Holdtánc
https://zenekucko.com/monispirere
Ha kicsomagolásnál jelszót kér, írd be a Zenekucko szót a megfelelő helyre.
Találatok: 73