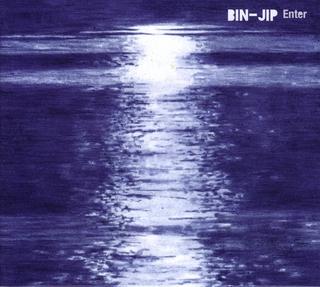 A magyar jazz fiatalabb nemzedékének ismert tagja, Kaltenecker Zsolt a billentyűkön, Gyémánt Bálint gitáron, míg az előző évezredben még a funky és a house flitteres világából ismert Andrew J az elektronikus ütemeken, hangmintákon és lemezjátszókon szöszölve, Harcsa Veronika énekhangjára és dalaira főzték ki a Bin-Jip (Lopakodó lelkek) című, kissé bizarr dél-koreai filmről elnevezett formáció zenéjét. Első lemezük, az Enter 2010. októberében jelent meg, az első klip a címadó számhoz pedig decemberben készült el. Érdemes volt addig várni: az Enter hangulatához jól illő, reneszánsz és barokk metszetek dekonstruálásából összerakott képi világ Terry Gilliam munkásságát és Lewis Carroll lehetetlen világát idézi. Ezen lépeget keresztül az énekesnő: "I had to enter the door" – énekli. Lépjünk be mi is rajta.
Harcsa Veronika – ének
Kaltenecker Zsolt – billentyűk
Józsa András – ritmusok, hangminták, scratch
Gyémánt Bálint – gitár
Tracklist:
01 – Enter
02 – Step
03 – Heat
04 – Where Is She
05 – One Word
06 – All Excuses
07 – Outer Eye
08 – Bin-Jip
09 – Keep Away
10 – 8 Days
11 – Earthquake
12 – Hair Down
https://zenekucko.com/bijipen
Ha kicsomagolásnál jelszót kér, írd be a Zenekucko szót a megfelelő helyre.
Találatok: 13