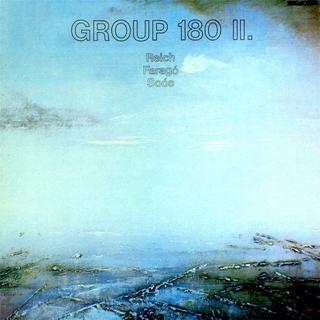 Az 1979-ben alakult 180-as Csoport a Steve Reich és Philip Glass nevével fémjelzett repetitív zene kiváló tolmácsolójaként vált ismertté. Kezdetben egyetemi klubokban és művelődési házakban léptek fel, ahol közvetlen légkört teremtve segítették elfogadtatni a kortárs zene addig ismeretlen irányzatát. A csoport repertoárján külföldi repetitív művek mellett magyar szerzők darabjai is szerepeltek, hazai komponistákat is alkotásra ihlettek, részben saját körükből (pl. Márta István, Szemző Tibor, Melis László, Faragó Béla, Soós András). Közös koncertek alkalmával együttműködtek Steve Reichhel, Terry Rileyval, Petr Kotikkal, Alvin Currannel, Chris Newmannal, Szabados Györggyel, Vidovszky Lászlóval és az Amadinda Ütőegyüttessel is. Az együttes 1989-ig volt aktív, tagjai 1990-es évektől – az Új Zenei Stúdióhoz hasonlóan – önállóan folytatták zenei pályafutásukat.
Tracklist:
01 – Piano Phase
02 – A pók halála + Sírfelirat (Death Of The Spider + Epitaph)
03 – Duett
04 – Octet
https://zenekucko.com/gr1802
Ha kicsomagolásnál jelszót kér, írd be a Zenekucko szót a megfelelő helyre.
Találatok: 33