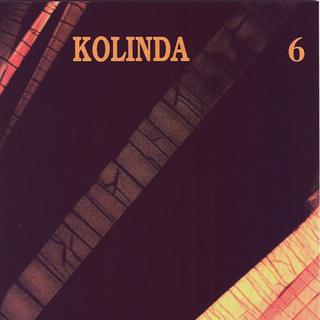 A Kolinda zenekar az Orfeó zenei/képzőművészeti/színházi csoportból nőtt ki és kapcsolódott be a táncházi mozgalomba 1974-ben. Hamarosan azt a fajta folkzenét játszotta, amit ma world musicnak nevezünk: a magyar népdalokat és az erdélyi paraszti muzsikát balkáni dallamokkal és ritmusokkal, dzsesszes improvizációkkal, majd saját szerzeményekkel szőve át. Főleg külföldön tettek szert nagy népszerűségre. 1979-ben felbomlott a zenekar, de a "nemzetközi helyzet fokozódására" való tekintettel 1985-ben újraszerveződött a Kolinda, azóta ugyanabban a felállásban készíti lemezeit. A hatodik albumuk anyaga Hollandiában készült és ott is jelent meg.
Tracklist:
01 – Nyolcsoros
02 – Félek—bevezetö
03 – Félek—vers
04 – Félek—befejezés
05 – Pastor ludens
06 – Számum
07 – Ébredés #1
08 – Ébredés #2
09 – Forgó öt
10 – Lépések a tüz körül #1
11 – Lépések a tüz körül #2
12 – Bolgár kitérö
13 – Túl késö
https://tinyurl.com/yaxv2kox
Ha kicsomagoláskor jelszót kér, írd be a megfelelő helyre a Zenekucko szót.
Találatok: 7