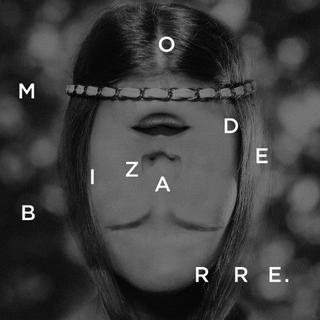 Az Ivan & The Parazol 2010 februárjában alakult budapesti rockegyüttes. A zenekar napjaink magyar rockzenei palettáján üde színfoltként (és stílusában tulajdonképp egyedüliként) tündököl a '60-as, '70-es évek brit rock and rollját megidéző zenéjével, leginkább talán annak köszönhetően, hogy – többnyire fiatal – szimpatizánsai is a Beatles-Rolling Stones-Deep Purple vonal ihlette mai külföldi vintage rock és indie zenekarokon nevelkedtek. A rajongói bázis tehát nem elsősorban a magyar rock évtizedek óta létező, másféle irányvonalaiból táplálkozó együtteseinek (a maiak közül például Tankcsapda, Depresszió) kedvelőiből verbuválódott össze. A második nagylemezük, a Mode Bizarre.
Tracklist:
01 – Let Go
02 – Wish You The Best
03 – Rock 'n' Roll On The Floor
04 – Don't Wanna Die
05 – Together
06 – I Won't Make It All Alone
07 – Betrayed
08 – Baby Blue
09 – Girl
10 – Love Is Like (Bourbon On The Rocks)
11 – Room 54
12 – I Got A Feeling That I'm Underneath
Köszönet thoms01-nek (Naftamusic), az eredeti feltöltésért!
https://zenekucko.com/iparmobir
Ha kicsomagolásnál jelszót kér, írd be a Zenekucko szót a megfelelő helyre.
Találatok: 3