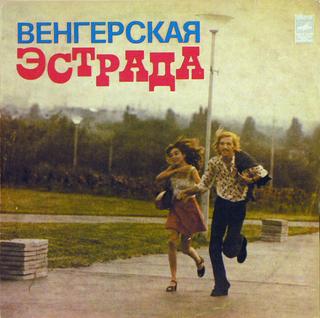 A kenguru egy 1975-ben készült színes magyar, road-movie jellegű zenés vígjáték. A film kísérőzenéjét 13 magyar popdal alkotja, az akkori élvonalbeli előadók tolmácsolásában. Ezek közül 11 egy magyar, másik 11 pedig egy szovjet nagylemezen jelent meg.
Tracklist:
01 – Кенгуру (Fonográf – Kenguru)
02 – Я Люблю Тебя (Koncz Zsuzsa & Fonográf – I Love You)
А3 – Нет Слов (M7 – Nincs arra szó)
А4 – Куда Ты Идешь? (Bódi Magdi & M7 – Hova mész?)
А5 – Как Ты Живешь? (Locomotiv GT – Lady Of The Night)
А6 – Пусть Кончится Ночь (Skorpió – Lead Me Now Through The Night)
В1 – Выключаю Нервную Систему (Bergendy – Kikapcsolom az idegrendszerem)
В2 – В Ту Ночь В Субботу (Gemini – Azon a szombat éjszakán)
В3 – Скажи Мне Что-нибудь Хорошее (Delhusa Gjon & Gemini – Mondj valami szépet!)
В4 – Приходи Один (Zalatnay Sarolta & Generál – Gyere egyedül)
В5 – Сколько Раз Ты Сказал (Generál – Hányszor mondtam neked)
https://tinyurl.com/y9km4zec
Ha kicsomagoláskor jelszót kér, írd be a Zenekucko szót a megfelelő helyre.
Találatok: 11