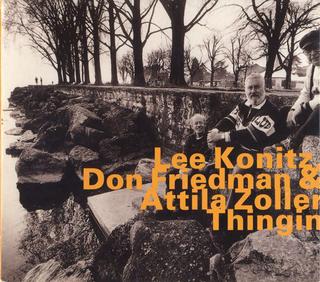 Zoller Attila életútja kalandosan alakult: középiskolai tanulmányait nem fejezte be, a második világháború alatt már jazzklubokban játszott. 1948-ban Ausztriába emigrált, két évvel később pedig Németországba költözött, ahol találkozott két amerikai jazzmuzsikussal, Oscar Pettiforddal és Lee Konitzcal, akik ösztönözték, hogy tartson velük az Egyesült Államokba. Ott hamar felismerték kiemelkedő tehetségét, olyan zenészekkel játszott együtt, mint Benny Goodman, Stan Getz, Herbie Hancock, Ron Carter és Jimi Hendrix. 1974-ben Attila Zoller Jazz Clinic néven megalapította saját iskoláját, ahol haláláig tanított. Zoller zenészként, tanárként és technikai újítások kiötlőjeként is elismert volt.
Amerikai tevékenysége egyre sokoldalúbb, máig használatos gitár-pickupot szabadalmaztat, hangszerének tanítási módszertanát is kidolgozza és maga is gyakorló tanár, Pat Methenyvel is foglalkozik többek között. Visszatekintve jelentős találkozásnak például azt tartja, amikor "egy őrült zongoristát hallott játszani a Five Spotban". Az a zongorista Don Friedman volt, akivel ugyanúgy szoros zenei barátságba került, mint az amerikai letelepedését is segítõ Lee Konitz-cal. 1995 közepén Konitz, Friedman és Zoller Bécsben, a Jazzlandben mutatták be legújabb közös lemezüket, a hat ART kiadónál megjelent koncertfelvételt. Persze azt senki sem hitte, hogy majd "eljátsszák" a korábbi koncert anyagát, hiszen a szabad, páros vagy trió improvizáció az alapja zenéjüknek, de sok téma lehetett ismerős a Thingin címu lemezről. Free, vagy avantgárd szabad improvizációnak persze azért nem nevezhetjük a trió zenéjét. Amint a koncert előtt Attila elmondta, bármennyire is hihetetlen, ő magának is újat mond, ahányszor elkezdenek muzsikálni, mert bár a koncepció, a szerkezet le van fektetve, a lemez leghosszabb darabja, a Szvit pedig egyenesen megírt mű, hogy hová érkeznek, mi derül ki a zenei kommunikációból, az rejtély.
Annak ellenére, hogy a Konitz – Friedman- Zoller triónak ez a felvétele szigorúan véve az első közös lemezük, negyvenéves együttmûködést ünnepelnek vele.
Lee Konitz – altszaxofon (1-3, 6 & 7)
Don Friedman – zongora (1-3 & 5-7)
Zoller Attila – gitár (1-4, 6 & 7)
Tracklist:
01 – Thingin
02 – Joy For Joy
03 – Opus D' Amour
04 – Cloisterbells
05 – Images
06 – Alone Together
07 – Suite For 3
https://tinyurl.com/yddryavc
Ha kicsomagoláskor jelszót kér, írd be a Zenekucko szót a megfelelő helyre.
Találatok: 2