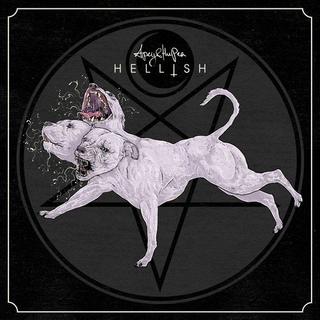 Hellish címmel megjelent a stoner/doom/grunge trió Apey and the Pea második nagylemeze, amely 2015-ben Fonogram díjat nyert az "Év hazai hard rock vagy metálalbuma" kategóriában. A HangSúly zenei díj szavazásán is elnyerte a Hellish az "Év albuma" címet, illetve az Apey & The Pea lett az "Év koncertzenekara". A Hellish úgy hoz változást a Devil's Nectarhoz képest, hogy az alapok totál változatlanok maradnak: ugyanaz a "groove metal süpped bele szép lassan a mocsárba" – játék van itt is, mint korábban, csak éppen új elemek is bekerültek a képletbe.
Áron András "Apey" – ének, gitár
Prepelicza Zoltán – basszusgitár, ének
Makai László – dob
Tracklist:
01 – Acid
02 – The Late Great Satan
03 – Leprechaun Skin
04 – Timeless
05 – Pothead
06 – Owl
07 – Abraham
08 – Hellish
09 – Reverend Green
https://tinyurl.com/y84ne45y
Ha kicsomagoláskor jelszót kér, írd be a Zenekucko szót a megfelelő helyre.
Találatok: 2