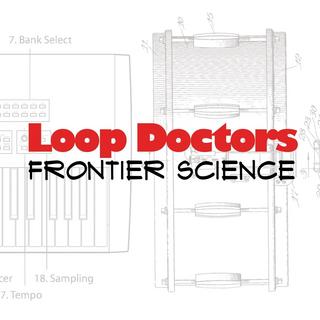 "Doktor" Romhányi Áron (billentyűk, rap) és ""doktor" Szendőfi Péter (dobok, octapad) a zenei génsebészet nemzetközileg is elismert szaktekintélyei. Közös munkájuk során rendkívül izgalmas kísérleteikben olvasztják egybe a modern elektronikát és beateket a jazz harmóniavilágával és szókincsével. Tudományos munkásságukat eddig négy nagylemez formájában publikálták, ezek közül a legfrissebb a Frontier Science címmel látta meg a napvilágot nemrég.
Az album két irányból közelíthető meg: a jazz és a mai elektronikus zenei irányzatok felől. Mindkét oldal rajongói nyernek az anyaggal, és számukra talán ismeretlen világokba kalandozhatnak el. Szendőfi beatjei a konszolidált groove-októl egészen az elvont, darabos, Aphex Twin-szerű témákig terjednek, amire Romhányi szorgalmasan pakolja a szintifüggönyöket, sokszor a nyolcvanas évek klasszik DX7 hangzásait, amiktől kicsit poposodik a hangzás. Ettől azonban nem kell megijedni, a zseniális improvizációk, Varga Gergely szaxofonos vendégmuzsikus nyakatekert hard-bop témái soha nem engedik kommerszbe fulladni a projektet. Nagyszerű hallgatnivaló mindenki számára, és nyugodt szívvel ajánlható azoknak, akik ismertebb és népszerűbb kapukon kívánnak belépni a jazz világába. ~ Bereczki Bálint (jazzma.hu)
Romhányi Áron – billentyű, rap
Szendőfi Péter – dobok
közreműködik:
Varga Gergely – tenorszaxofon
Tracklist:
01 – Liftoff
02 – Yo DJ
03 – Inspirationaholic
04 – Endeavour
05 – Syncopated Music
06 – Illusion
07 – Social Melody
08 – Super Earth
09 – Train
10 – Music Comes to an End
11 – Relax
https://tinyurl.com/yd4rt3uh
Ha kicsomagoláskor jelszót kér, írd be a Zenekucko szót a megfelelő helyre.
Találatok: 5