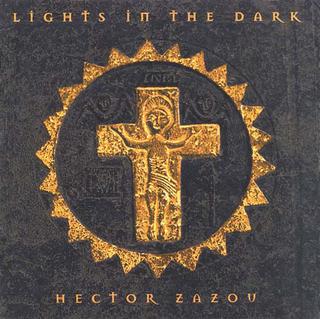 A francia billentyűs szerzőt, Hector Zazout ismerjük, ha ismerjük; 1985-ben a zaire-i Bony Bikaye-jel koncertezett nálunk. Három lemezt készítettek együtt, aztán Zazou felhagyott a saját darabokkal, és egyre mélyebbre pörgött a tradicionális zenék feltárásában. Követte Rimbaud nyomát (Sahara Blue), megmerítkezett a Jeges-tengerben (Songs from the Cold Seas), s most legutóbb a szakrális kelta dalokhoz fordult.
Ezek a dalok a kereszténység terjedésével nyerték el ma ismert formájukat, némelyikük éppúgy fennmaradt latin, mint régi ír nyelven. Alapjában két témakörre, altatókra és siratókra bonthatók, mögöttük, mintegy kulcsfiguraként, Mária boldogságával és fájdalmával. Mentesek a harsány hozsannától, és Zazou hangszerelése, szereposztása is a személyességet emeli ki: visszafogott, intim dalokat hallhatunk ír sztárok (Katie McMahon, Breda Mayock, Lasairfhiona Ni Chonaola) és a Zazou baráti kör hírességeinek (többek közt Peter Gabriel, Mark Isham, Brendan Perry, Ryuichi Sakamoto) prezentálásában – félek, egy kicsivel többet is…
Tracklist:
01 – An Realt (The Star)
02 – Seacht Suailce Na Maighdine Muire (Seven Joys of the Virgin Mary)
03 – Dan Nar Marbh (Song of the Dead)
04 – Caoineadh Na Dtri Muire (Keening of the Three Marys)
05 – Seacht Suailce Na Maighdine Muire (Seven Joys of the Virgin Mary)
06 – Gol Na Dtri Muire (Lament of the Three Marys)
07 – Amhran Na Paise (Song of the Passion)
08 – In Ainm An Athar Le Bua (In the Name of the Father May We Gain Victory)
09 – Seacht Ndólas Na Maighdine Muire (Seven Sorrows of the Virgin Mary)
10 – Duan Chroa Iosa (Little Song to the Heart of Jesus)
11 – Caoine Mhuire (Mary's Lament)
12 – Achaini An Ghra (Requests of Love)
13 – Amergin (Tomb of Every Hope)
Külön köszönet Nagygazemberimi-nek a lemezért és az eredeti feltöltésért!
https://tinyurl.com/y5vfmqk2
Találatok: 4