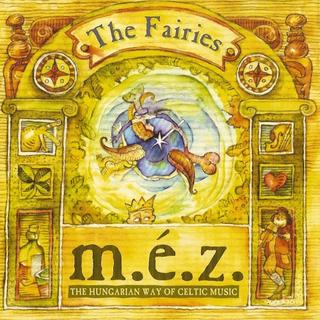 A M.É.Z. 1988-ban alakult ír és skót folkzenét játszó együttes, ennek a műfajnak az első művelője Magyarországon. Nevük a Meg nem Értett Zenekar rövidítése. Az együttes logója egy öreg, szakállas, ír hegedűs. Mottójuk szerint a M.É.Z. az a zenekar melynek nem célja, hanem dolga van.
A 2000-es The Fairies albumuk az ír legendák tündérvilágáról szóló dalokból merít, mellettük pár vidám kocsmadal is hallható.
Martinka János – basszusgitár
Péter János – fuvola, ír furulya
Turzó Sándor – akusztikus gitár
Kuklis Henrik – ének, ütőhangszerek
Kostyás Előd – cselló, szintetizátor
Czesznak Tamás – dob
Tracklist:
01 – Lovebag
02 – Donegal Danny
03 – Paddy's Farewell
04 – The Rising of the Moon
05 – As I Roved Out
06 – Blacksmith
07 – Morelo
08 – The King of the Fairies
09 – Dicey Reilly
10 – Fairy Dance
11 – Taste the Fairy
12 – After
Külön köszönet Nagygazemberimi-nek a lemezért és az eredeti feltöltésért!
https://tinyurl.com/y3grt3wb
Ha kicsomagoláskor jelszót kér, írd be a Zenekucko szót a megfelelő helyre.
Találatok: 15