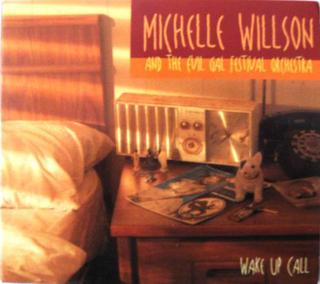 A fantasztikus orgánumú Michelle Willson 1958-ban született Massachusettes államban. Tinédzser korában nagyban hatott rá Dinah Washington és Ruth Brown zenéje, stílusa.
Kezdetben kérészéletű, ismeretlen együttesekben énekelt, aztán szólókarrierbe kezdett. Ez meghozta számára az ismertséget és rögtön a blues új királynőjeként kezdték emlegetni. A Wake Up Call volt a negyedik  albuma.
Tracklist:
01 – Wake Up Call
02 – Barking Up The Wrong Tree
03 – They Don't Want Me To Rock No More
04 – Leap of Faith
05 – Think About Me
06 – Pleasing You
07 – The Way You Say Goodbye
08 – Set You Free
09 – Water Water
10 – Crazy Crazy
11 – Mi My Moo
12 – People Say
Külön köszönet Nagygazemberimi-nek a lemezért és az eredeti feltöltésért!
https://tinyurl.com/yy9yd35p
Találatok: 3