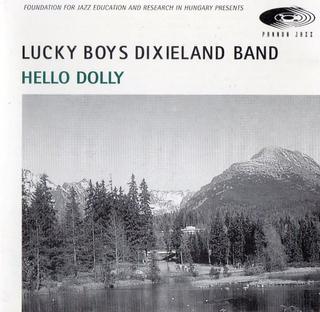 23 éve zenei általános iskolásokból alakult a Lucky Boys Dixieland Band. A zenekar első nyilvános koncertjét 1983-ban tartotta, mely után Benkó Sándor – a magyar dixieland kultúra megteremtője és életben tartója –
felfigyelt a zenekarra. A zenekar ezt követően rendszeres látogatója és vendége lett a Benkó Clubnak, számos koncerten és fesztiválon léptek fel a Benkó Dixieland Banddel.
A srácok minden alkalmat megragadtak tehetségük bizonyítására, számos külföldi és hazai zenei versenyen nyertek díjat. Sikeresen szerepeltek az 1988-as Ki mit tud?-on, hiszen az akkor hét tagból álló zenekar megnyerte a televíziós vetélkedőt, mellyel országos ismertségre tettek szert. 1989-ben Where Is The Tiger? címmel jelent meg első nagylemezük, melyet 1996-ban a Hello Dolly, 1998-ban a When Your Smiling, 2000-ben pedig az I'ts A Shuffle Time című albumok követtek. Az azóta már Lucky Boys Shuffle Band néven szereplő, részben átalakult zenekar elsősorban a negyvenes-ötvenes évek amerikai tánczenéit játssza Louis Prima után szabadon. Szerepelnek a repertoárjukon a jump blues stílusban előadott számok csakúgy, mint néhány swing, és olyan dalok is, amik talán így jellemezhetőek: ős rock and roll. Varga Tibor a zenekar vezetője, a zenekar alapító tagja, hangszere a szaxofon. Lázár István a zenei vezető, szintén a zenekar alapító
tagja, ő énekel és trombitán játszik. Jármai Edit az énekesnő, Fajszi Csanád és Szalóky Béla a két harsonás. Molnár Péter nagybőgőzik, illetve basszusgitározik az együttesben, Pintér Tibor gitározik, Horváth Zoltán hangszere a dob. A zenekar erőssége az is, hogy remek hangulatot tudnak teremteni a koncertjeiken. 
Lázár István – trombita, ének
Deák Ferenc – harsona
Varga Tibor – klarinét, szopránszaxofon
Miloszerni László – Korg zongora
Gáspár Pál – bendzsó, ének
Bogár Attila – nagybőgő
Czakó Tibor – dob
Tracklist:
01 – Tailgate Ramble
02 – Hello Dolly
03 – Turkish Marsch
04 – Creole Jazz
05 – What A Wonderful World
06 – That's A Plenty
07 – The Green Leaves of Summer
08 – Muskrat Ramble
09 – Banjo Medley
10 – Seventy Six Trombones
11 – Moonlight Serenade
12 – I'm Gonna Charleston Back To Charleston
13 – Otchi-Tchorniya
14 – Luftballon Dixie
15 – Chicago
16 – South Rampart Street Parade
Külön köszönet Nagygazemberimi-nek a lemezért és az eredeti feltöltésért!
https://tinyurl.com/y2ak23b9
Ha kicsomagoláskor jelszót kér, írd be a Zenekucko szót a megfelelő helyre.
Találatok: 23