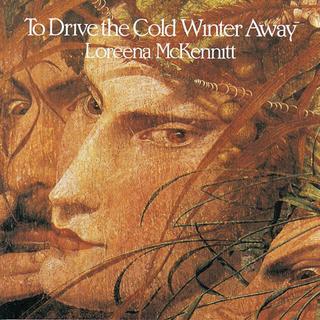 Loreena Isabel Irene McKennitt (Morden, 1957. február 17. –) kanadai énekesnő, dalszerző, hárfaművész és zongorista, aki leginkább kelta és közel-keleti motívumokkal teleszőtt világzenéje kapcsán tett szert világhírnévre.
Ír és skót szülők gyermekeként született a manitobai Mordenben, Kanadában. 1981-ben az Ontario-beli Stratfordba költözött, jelenleg is itt él. Első albuma 1985-ben jelent meg "Elemental" címmel, ez nemzetközi figyelmet keltett. Következő albumait is saját maga adta ki: "To Drive the Cold Winter Away" (1987). 
Mielőtt McKennitt belefog a zeneszerzésbe, komoly kutatást végez egy adott tárgyban, mely aztán a leendő album alapötlete lesz. Az Elemental és a Parallel Dreams előtt például Írországba utazott, hogy ötleteket gyűjtsön az ország történelméből, folklórjából, földrajzából és kultúrájából. A The Mask and Mirror című album megalkotását egy spanyolországi tanulmányút előzte meg, ahol McKennittnek módja volt Spanyolország egyik kelta részét, Galiciát kutatni, annak arab gyökereivel együtt. A végeredmény egy kelta és arab zenei elemeket ötvöző album lett. A legújabb albumához írt kísérőszöveg szerint, az Ancient Muse létrehozásában elsődlegesen a selyemút mentén tett utazásai és az odakötődő kultúrákról való olvasás inspirálta.
McKennittet gyakran Enyához hasonlítják, bár zenéje inkább a tradicionális és klasszikus gyökerekből táplálkozik, olyan irodalmi műveket használva dalszövegei forrásául, vagy egyszerűen csak kiinduló pontként, mint például Alfred Tennyson "Shalott kisasszonya" című verse, a "Prospero Beszéde" ("Prospero's Speech", amely William Shakespeare "A Vihar" című drámájának záró monológja), a "Snow" Archibald Lampmantól, Keresztes Szent János "Dark Night of the Soul" című értekezése, William Blake "Altatódal" című verse, Yeats "The Stolen Child" című verse, vagy éppen Alfred Noyes "The Highwayman" című elbeszélő költeménye.
Tracklist:
01 – In Praise Of Christmas
02 – The Seasons
03 – The King
04 – Banquet Hall
05 – Snow
06 – Balulalow
07 – Let Us The Infant Greet
08 – The Wexford Carol
09 – The Stockford Carol
10 – Let All That Are To Mirth Inclined
Külön köszönet Nagygazemberimi-nek a lemezért és az eredeti feltöltésért!
https://tinyurl.com/y5lm4vf3
Találatok: 5